January 2023 (Free Sample) | Music City at stake? • Projects to watch in 2023 • More eats along the riverfront

Hey Locals!
Welcome to a free sample of our premium weekly email, giving you a quick rundown of Fort Wayne news and culture. I'm your Editor, Kara Hackett.
Usually, these updates might be more timely to the week. This sample is designed to help you catch up on a few developments you might have missed over the holidays, including:
Let's get started!
---
"You can't have a bigger impact by shrinking yourself."
-Kevin Case of Case Arts Law LLC in Chicago comments on Fort Wayne's Music City ambitions in light of its ongoing Philharmonic players' strike.
---
A few key stories...
A historic Philharmonic strike continues, drawing into question Fort Wayne's "Music City" ambitions.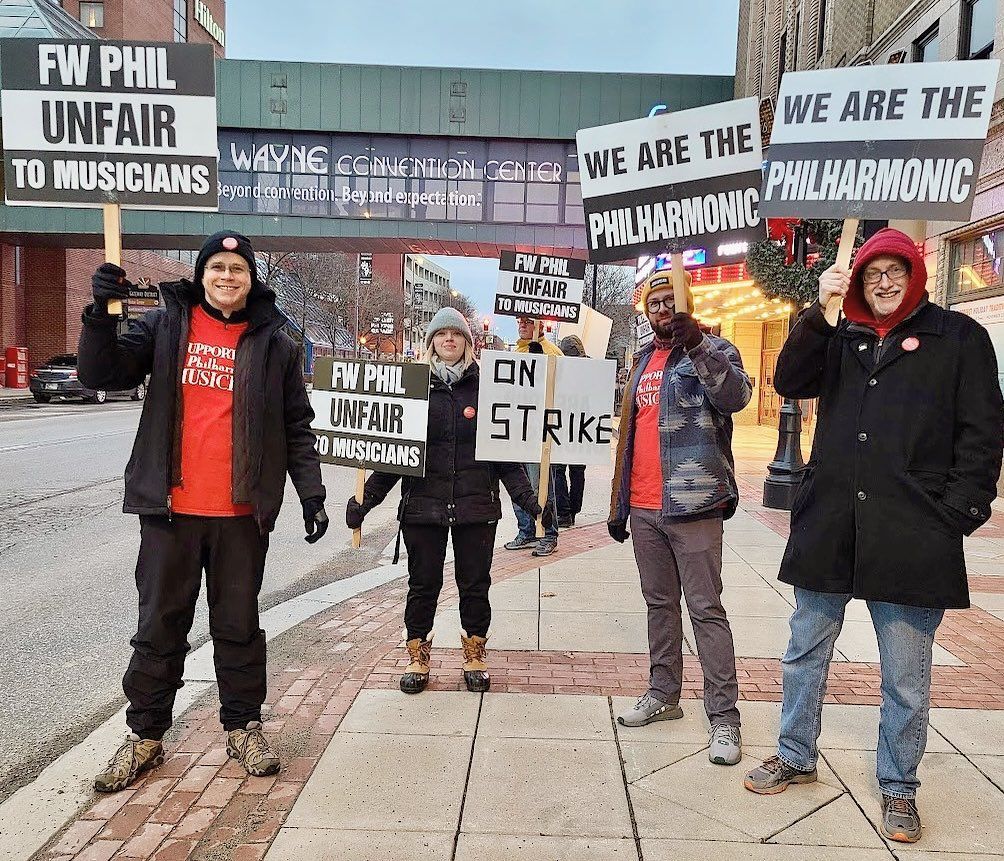 What's happening: By now, you've probably heard about weeks of strikes and negotiations between the Fort Wayne Philharmonic's players union (Local 58, Fort Wayne Musicians Association) and its management/board of directors. But if you care about the future of local arts and culture, there are a few reasons this story should be one of the biggest on your radar.
I break it down for you in Input Fort Wayne.
Perhaps most notably? Fort Wayne has ambitions to be a top 10 Music City, and how well full-time musicians are treated and paid here impacts that goal. The Fort Wayne Philharmonic has long been a point of regional pride and talent attraction. Now, the orchestra's future is at stake. Read more.
---
2. Allen County is still growing and attracting investment.
What's happening: GFW Inc. shared details on Allen County's economic outcomes in 2022 and a look ahead to 2023.
The highlights?
Allen County continued its five-year trend of positive net domestic migration.
Fort Wayne's growth rate (0.67%) was the second-highest in the Great Lakes region, behind Eau Claire, Wis. (0.71%) and outpacing Indianapolis-Caramel-Anderson and Columbus, Ohio.
Allen County attracted more than $589 million in new private investment and issued more than $1 billion in building permits.
Business-wise, Allen County enjoyed:
21 expansions and relocations
1,300+ new jobs
Five companies making the biggest moves and expansions were:
Dana Corp.
Fort Wayne Metals
Lane 201 Boutique
Swiss Re
3BG Supply Co.
Development-wise, four key projects in 2022 were...
Looking ahead: 11 projects to watch in 2023 are...
Want to know more? We share details on these developments here.
---
3. Riverfront plans progress with more ways to eat and drink by the water.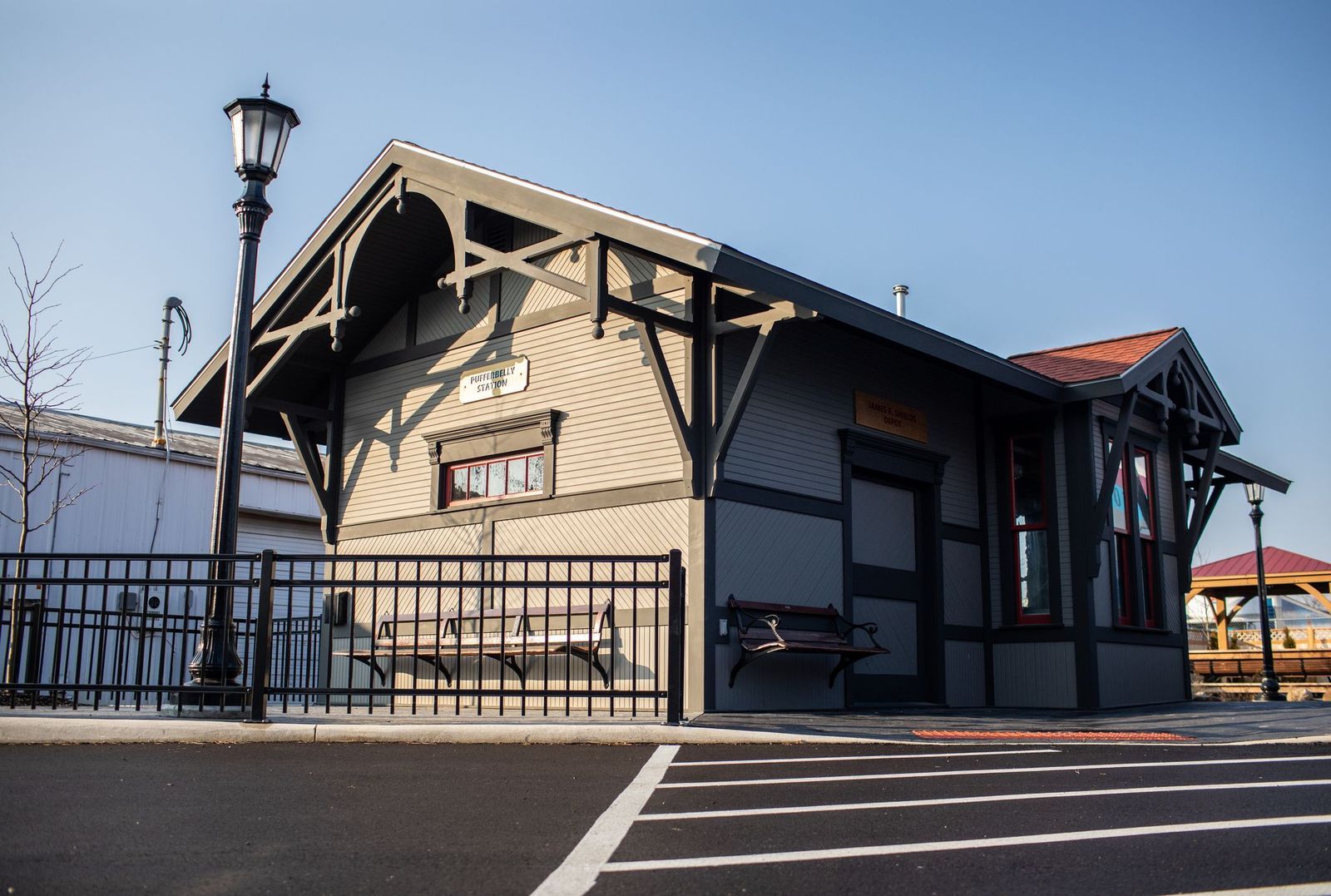 What's happening: Soon, The Deck at Hall's Gas House won't be the only place you can enjoy a drink with riverfront views near Downtown. Several food-and-drink projects are underway along the riverbanks and specifically, on North River property.
Remind me, where is North River? It's 29 acres across the banks from Headwaters Park, generally bound by Clinton, Fourth and Harrison streets. It serves as an important gateway into Downtown and previously held a rail yard and other industrial uses, dating back to 1902. The land has not been actively used since 2006.
So what's in the works?
• For starters, a brewery by More Brewing Company out of Chicago is planned for the land near Calhoun Street and E. Fourth Street, set to open in 2024. Read more.
• Other developments are coming to a historic train depot near Fort Wayne Outfitters. Don Steininger, a longtime Fort Wayne developer, announced plans for a few new projects on North River, starting with a historically restored train depot called Pufferbelly Junction. The depot will open this year, offering ice cream, coffee, and pastries. It also sits next to a restored 20th-century hospital transport rail car, which Steininger and local tradesmen have retooled to function as an event space for groups up to about 20 people. Read more.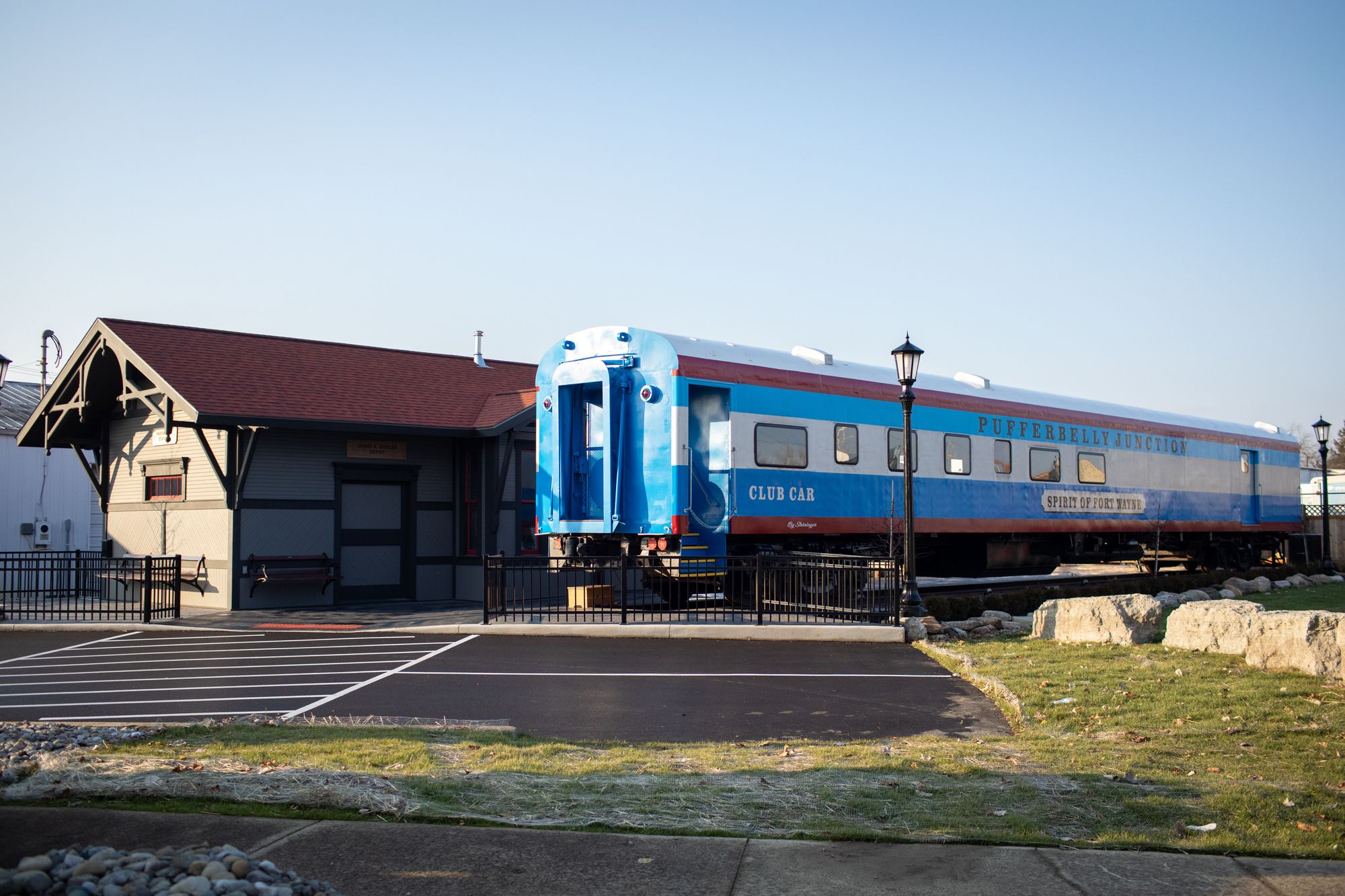 But wait: What happened to Kelly Lynch's plan for train rides Downtown?
• You might remember Pufferbelly Junction's predecessor: Headwaters Junction, brainchild of the local videographer and Vice President of the Fort Wayne Railroad Historical Society, Inc., Kelly Lynch. It called for not only creating a train attraction on North River, but also bringing the historic No. 765 steam locomotive to Downtown and offering rides to and from attractions, like the Fort Wayne Children's Zoo.
• Fort Wayne Business Weekly reports, "Lynch has taken the dream he had for Fort Wayne and moved it to Angola," where multiple themed train rides are already underway. Read more.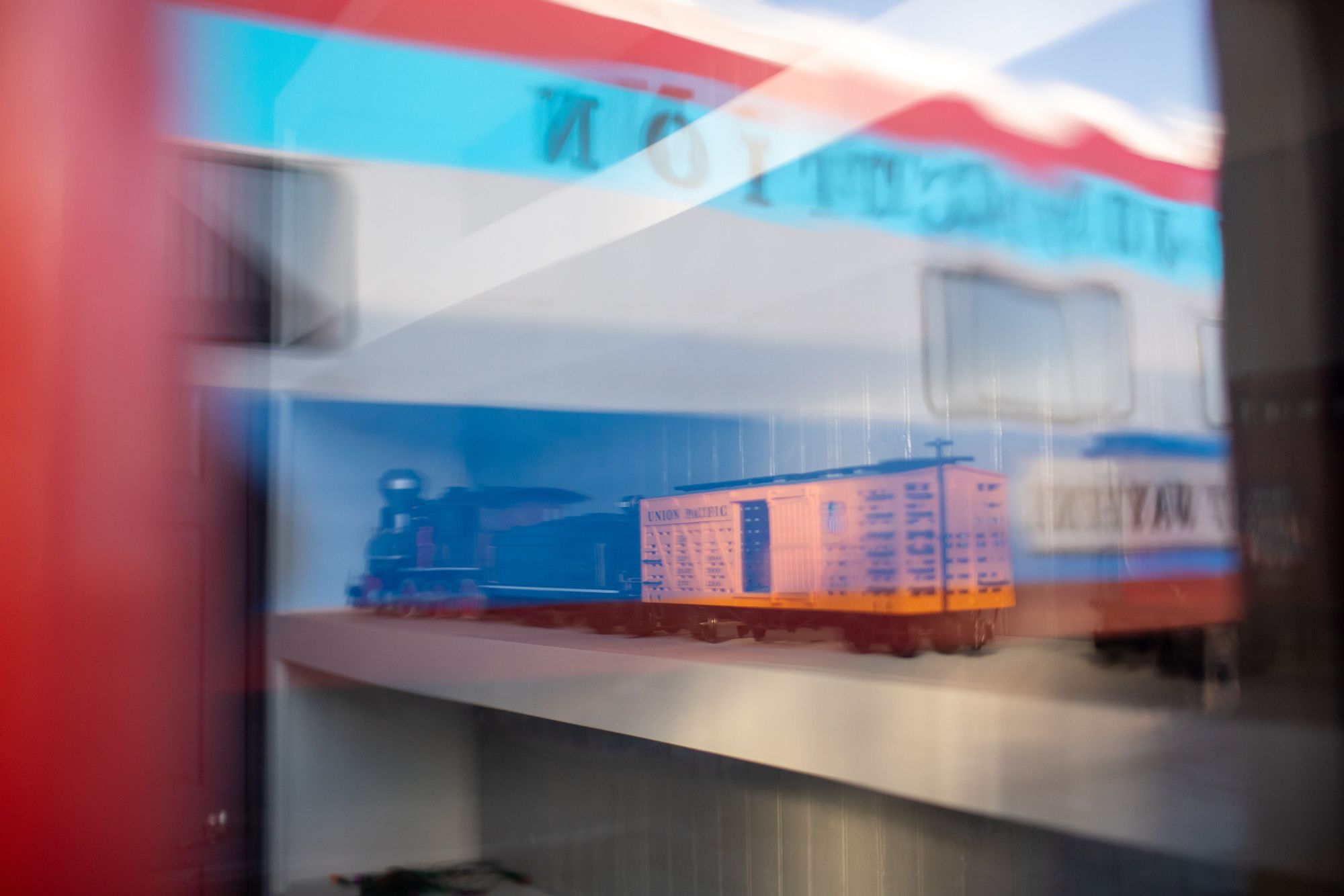 In developments beyond Downtown: A "river-friendly restaurant" and boathouse (with a deck) is planned for 3501 Parnell Ave. along the St. Joe River riverbanks near Johnny Appleseed Park. This project is by Fort Wayne's favorite "party barge" River City Ventures. Plans are still in the early phases, but we're on board. Read more.
---
Let the races begin!
Who will be Fort Wayne's mayor, and how can local elected officials be held to higher standards?
*We aren't doing extensive political coverage in The Local. We want it to be a welcoming, nonpartisan space. That said, we will keep you up-to-date on key local races, including the mayor and city council.
As of Jan. 12: Two candidates have filed their intent to run for Fort Wayne Mayor in 2024:
• Democrat Jorge Fernandez, an FWCS substitute teacher (who will likely face incumbent Mayor Tom Henry in the May 2 Democratic primary). Read more.
• Republican City Councilman Jason Arp. R-4th. Read more.
One point to consider so far: The Journal Gazette reports that Fernandez said elected officials often expect to meet – and are held to – a lower standard than the general public for bad actions.
You may recall: Fort Wayne Mayor Tom Henry made headlines for being arrested in October and pleading guilty to drunk driving.
• Henry has been mayor since 2008. He is the second-longest-serving mayor in Fort Wayne's history, and it is unclear whether he will seek a fifth term.
• Henry highlights a few of his accomplishments in office so far as Parkview Field, Riverfront Development, Ash Skyline Plaza, and expanding the city's trails and Rivergreenway.
• Henry is not the only Fort Wayne elected official to face run-ins with law enforcement and remain in office.
In other races: Five candidates have filed for positions on the Fort Wayne and New Haven city councils and for New Haven clerk-treasurer. Read more.
---
Check it out
Tall Rabbit Café + Community is now open on Calhoun Street.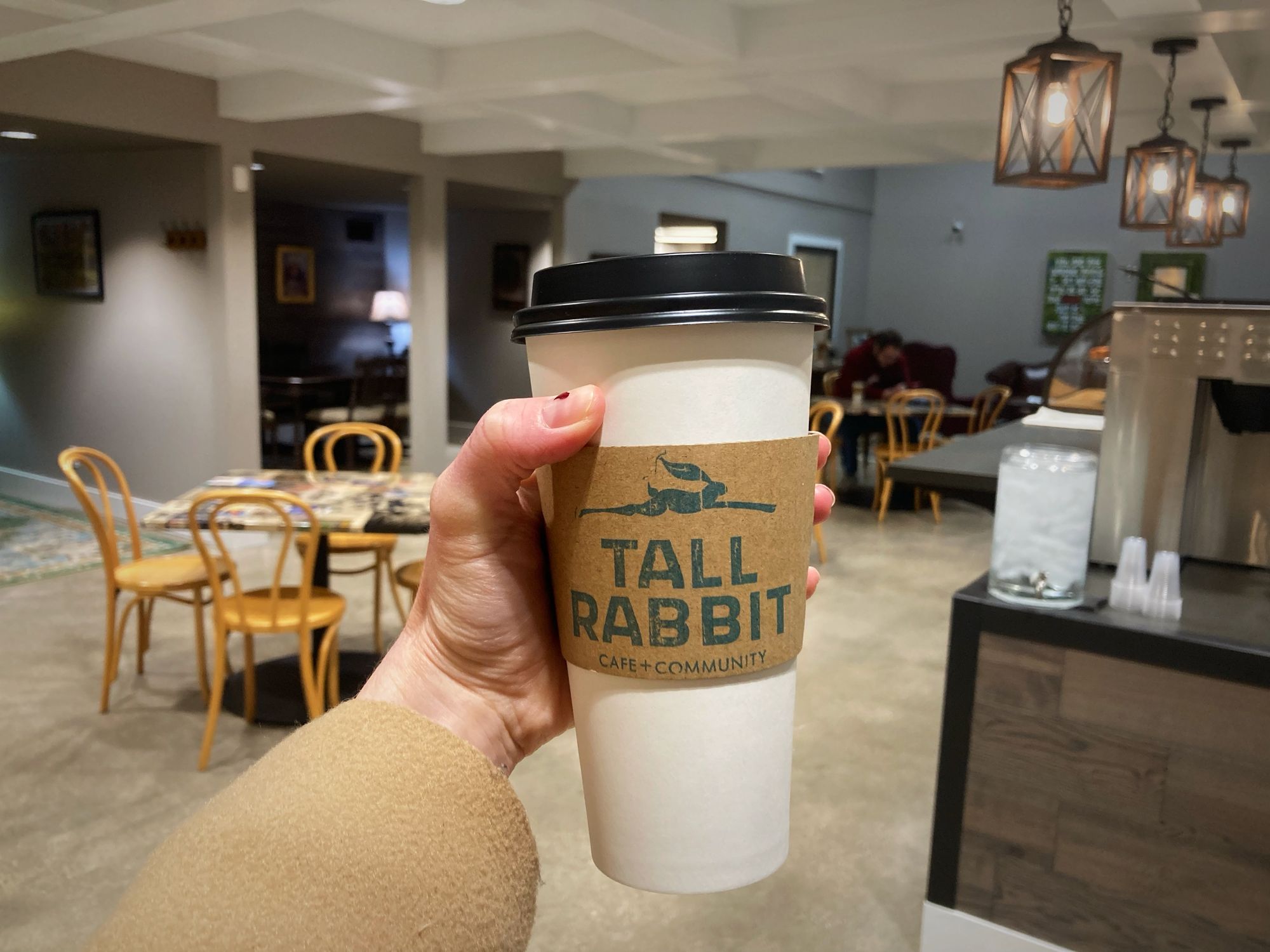 What is it? A new local coffee shop and social enterprise by Blue Jacket, Inc., and partners at 2001 Calhoun St., near Welch's Ale House.
How does it work? As a social enterprise, Tall Rabbit raises funds and provides jobs to Blue Jacket clients facing barriers to gainful employment. It's also just a cool coffee shop with a vintage, eclectic vibe and a spacious seating area, ideal for your next group meeting or remote work sesh. Plus, it has free wifi.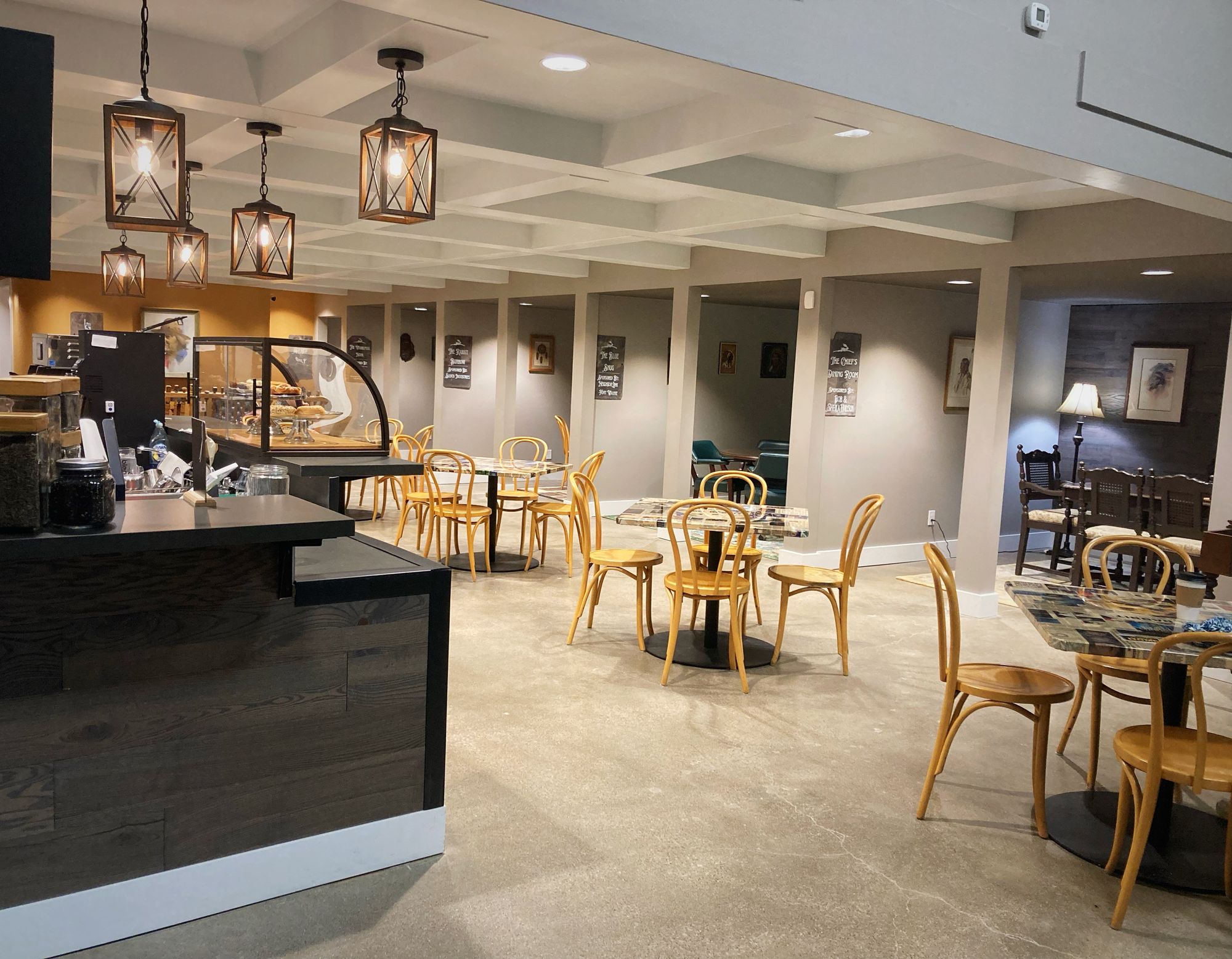 What's on the menu? Locally roasted Utopian coffee and espresso-based artisan drinks. Pastries and coffee alternatives coming soon! Partners include: Utopian, GK Baked Goods, Teajutsu, Bakerson Pie Co. and Hudson Farmers Market.
Hours?
8 a.m.-3 p.m. Tuesday-Friday
9 a.m.-2 p.m. Saturday. Open Mic events every 1st & 3rd Saturday of the month 9 a.m. - 5 p.m. Check Facebook for details.
Fun fact: "Tall Rabbit" was Chief Blue Jacket's nickname.
Parking: Free streetside spots are available along Calhoun and Williams Street. There are also two surface parking lots available.
Follow @tallrabbitcafe on Instagram and Facebook.
---
On our radar
A few more quick updates.
• The Allen County Public Library is doing away with overdue fees—and it's already increasing the library's use among patrons. Be sure to download the ACPL app, and take advantage of its digital resources, like free audiobooks, on Hoopla!
• GK Baked Goods debuted its new storefront cafe on Instagram as GK Cafe & Provisions. It's opening soon near the Ash Skyline Plaza, and artist Grace Yencer (@graceyencer) is painting a mural inside. For updates, give the cafe a follow at @gkcafeandprovisions.
• JK O'Donnells has plans to expand outdoors into its back parking lot with a sidecar-style serving bar, pergola, restrooms, and pub games. But its Downtown neighbors are voicing some concerns. Read more.
• Handel's Homemade Ice Cream of Ohio is opening in Southwest Fort Wayne in early 2023. Location TBD. Read more.
---
Fort Wayne is "underrated"
The Daily Beast featured Fort Wayne as one of the nation's most "underrated destinations" in its series, It's Still a Big World.
The article, This Overlooked Midwest City Is Full of Hidden Treasures, highlights some of Fort Wayne's most notable architecture by the likes of Saarinen, Kahn, Wright, and Graves. It also draws attention to new attractions, like The Bradley, The Landing, Promenade Park, Electric Works and more.
---
Mark your calendar
• Savor Fort Wayne is back, offering 12 days of dining deals at local restaurants Jan. 18-29. This year, all of The Landing's restaurants are participating.
A few deals we're eyeing:
• Davey's Delicious Bagels is offering $25 for 2 lattes + 2 sandwiches, including their new Bagel Burger! See menu.
• Oh Five Scoop Shop has deals on ice cream and gelato flights, sundaes and more. They also have a partnership with the Sassy Vegan to offer vegan-friendly and gluten-sensitive scoop & ladle options, like Chickenless Noodle Soup and Brownies! See menu.
• Want to save on a splurge? Higher priced spots, like Ruth's Chris Steak House and Tolon are offering three-course menus, starting at $49 per person.
Get the full list of participating restaurants and menus here.
• How has Fort Wayne has changed in 10 years? See for yourself at Wunderkammer's 1x1 Photo Exhibit, a community-wide endeavor featuring the work of multiple photographers documenting different parts of the city—and comparing photos to the original project 10 years ago. The gallery is open now-Feb. 5.
---
Got a tip or story idea?
Share it with us at thelocalfortwayne@gmail.com.
Have a great week, Locals!
-Your Editor, Kara Hackett