Fort Wayne is changing fast. How do you keep up with it?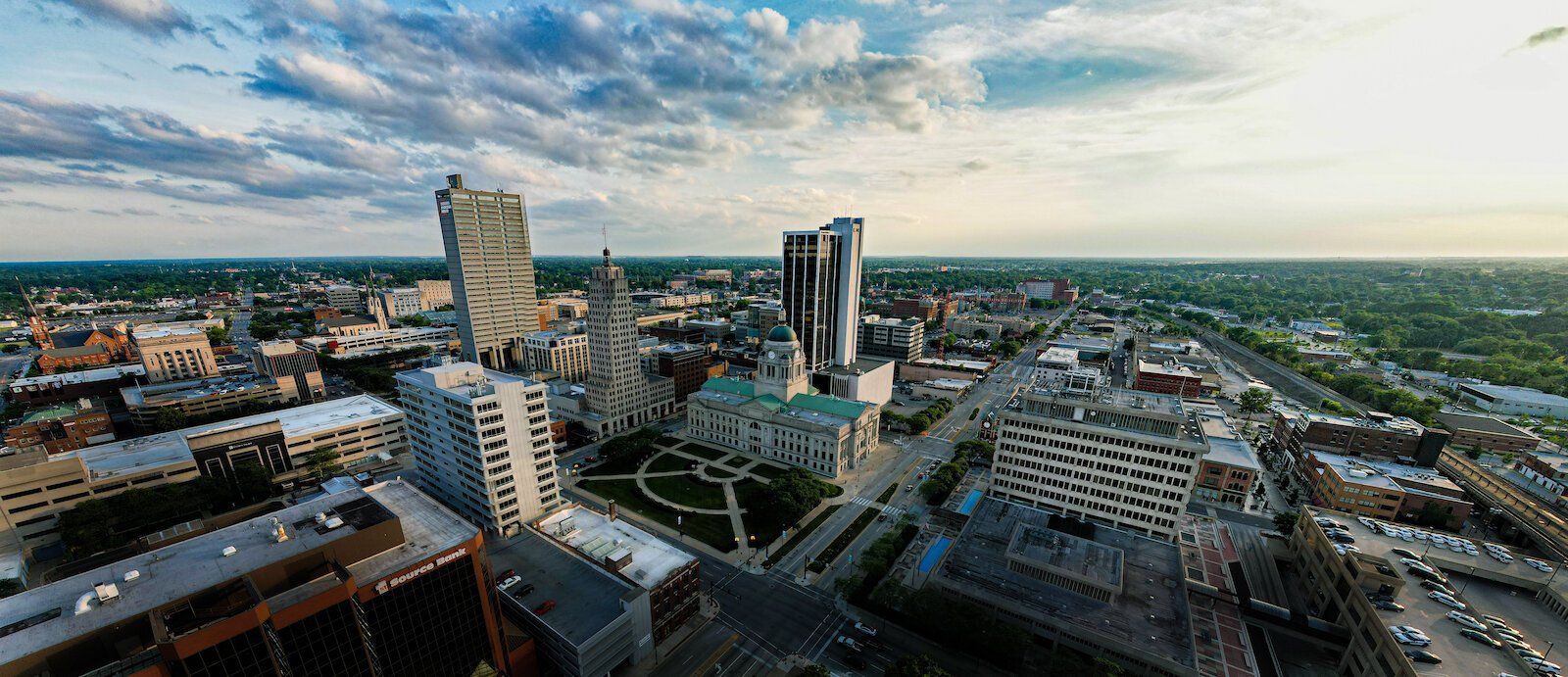 The Local is your connection to Fort Wayne news and culture without the clutter—delivering more value in less time.
---
How does it work?
Each week, we sift through local news and social media for you, sending you the city's most interesting highlights—skimmed for easy reading and elevated with insider insights and tips only locals would know.
---
Why are we doing this?
Because Fort Wayne is changing, and you're busy! You care about local people, businesses, news and events. But you don't have the time or energy to follow every story on the web or social media. We're here to simplify the process and help you prioritize what matters to live your most-informed, local-first lifestyle.
---
Who is this for?
Anyone who cares about Fort Wayne and wants to be "in the know" about local stuff. Maybe you love this city. Maybe you're new here. Maybe you want to make some much-needed change. Or maybe you just want an easy way to follow what's happening. We're here to give you a starting point.
---
Is this another news organization?
Not exactly. More like a community of like-minded people who care about Fort Wayne and are curious about its culture and evolution. That said, we do some "newsy" things, like reporting fact-based email updates and even full stories (on occasion).
---
What do I get when I subscribe?
By subscribing for free, you'll receive a short, taster version of The Local's Tuesday morning email rundown, listing a few key stories and events we're following that week. You can also access all articles in the Stories tab on our website. So please, read and share them with your friends on social media—subscribers or not!
When you become a paid member for only $6 per month, you'll get the full edition of the newsletter elevated with original reporting, insights and tips you won't find anywhere else. See a sample here! You'll also get some special members-only content from time to time.
If you subscribe for anything more than $6 per month, you'll get all of this, plus, you'll be supporting us to do even more independent reporting on issues, ideas, and trends that locals like yourself care about most. With enough support, we can expand into podcasts, videos, and events, too!
---
Who's behind this?
Hey Locals, I'm Kara Hackett (Metzler), and I founded The Local as Editor in 2023 (with my husband, Michael Metzler, assisting as Business Manager). You might remember me as a blogger for the Journal Gazette or the Young Leaders of Northeast Indiana. Most recently, I was Managing Editor of Input Fort Wayne and co-hosted Creative Mornings Fort Wayne (RIP) before the pandemic shut us down.
As a local reporter of about 10 years, friends often ask me: What's happening with that business, project, neighborhood or event in Fort Wayne? The Local is my way of sharing these insights with a broader audience.
As this venture (hopefully) grows, we'd like to get more Fort Wayne journalists and creatives involved, so stay tuned!
---
How do you decide what to feature?
We tend to curate news and information based on a few simple criteria:
Is it something we'd talk about with friends over coffee or drinks?
Is it something locals with limited time and energy should have on their radar?
Is it something that connects Fort Wayne to broader trends nationally or globally?
But this is just a starting point...
---
Send us your ideas!
Because The Local is citizen-funded, it's designed to prioritize what matters most to you, so don't hesitate to send us tips or topics to explore at thelocalfortwayne@gmail.com. You can find us on Facebook, Instagram, and TikTok, too!
If you're a subscriber, we work for you. That said, we have a small team, and brevity is part of the value of what we do, so if we can't cover something ourselves, we'll try to connect you with a reporter who can.
---
Let's stay in touch!