Tips for attending HolidayFest Night of Lights in Downtown Fort Wayne
A few quick tips from Downtown Fort Wayne's team.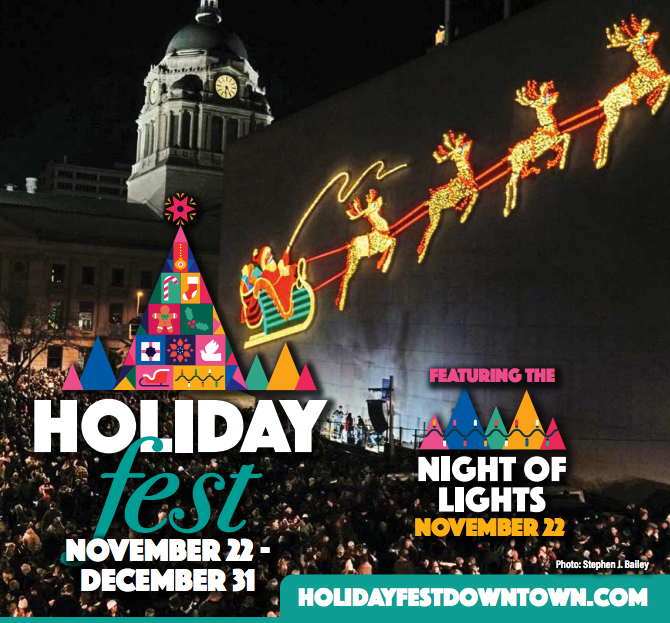 Downtown Fort Wayne's annual HolidayFest Night of Lights is Wednesday, Nov. 22, beginning at 5:45 p.m., and if you haven't attended before, you won't want to miss it. The streets are packed with people, and many Downtown eateries, shops and attractions stay open late to spread the holiday cheer with indoor and outdoor fun for all ages.
The night begins with the History Center Turret Lighting on Barr Street, followed by more lightings and activities until the Parkview Field Holiday Fireworks at 8 p.m.
Here are a few quick tips from Downtown Fort Wayne's team:
Prepare and plan by referencing the HolidayFest Tabloid at HolidayFestDowntown.com under the Night of Lights Schedule & Info link.
Leave early to find parking, using the parking guide (below). Remember: there will be road closures Downtown beginning around 4 p.m., so don't stress yourself out by leaving too late.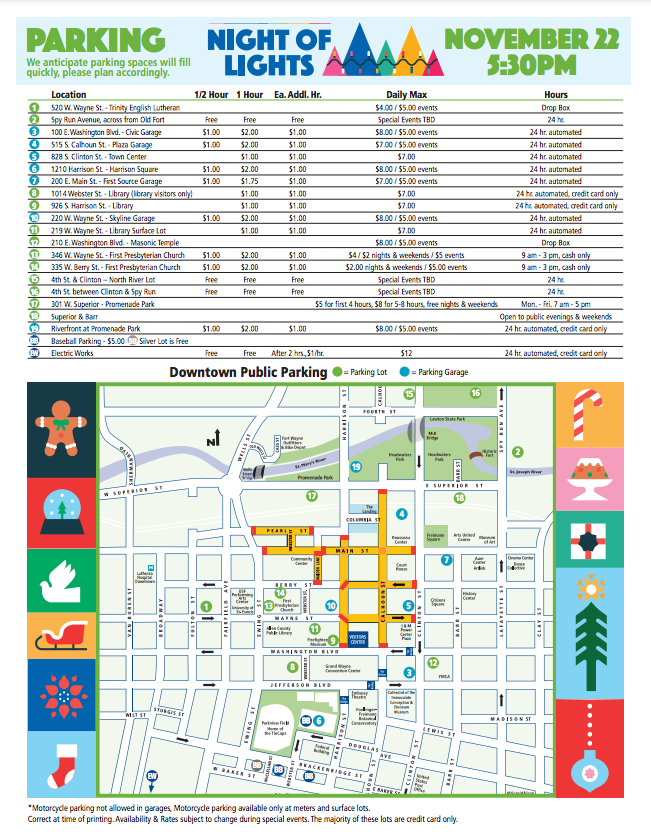 Plan to eat and drink while you're out! Food trucks will be on-site at the Kris Kringle Village in the Arts United Center Plaza, and many Downtown eateries and shops will be offering special treats like cocoa, cider and cookies during the event, too! (see pages 10-11 of the tabloid for details!)
Dress in layers, and bundle up. It could be cold and rainy!
Enjoy countless family-friendly, public activities at one of the many participating community partner locations. For more information and a complete list all holiday season long, check out the HolidayFest Tabloid online, or pick up a copy at the event.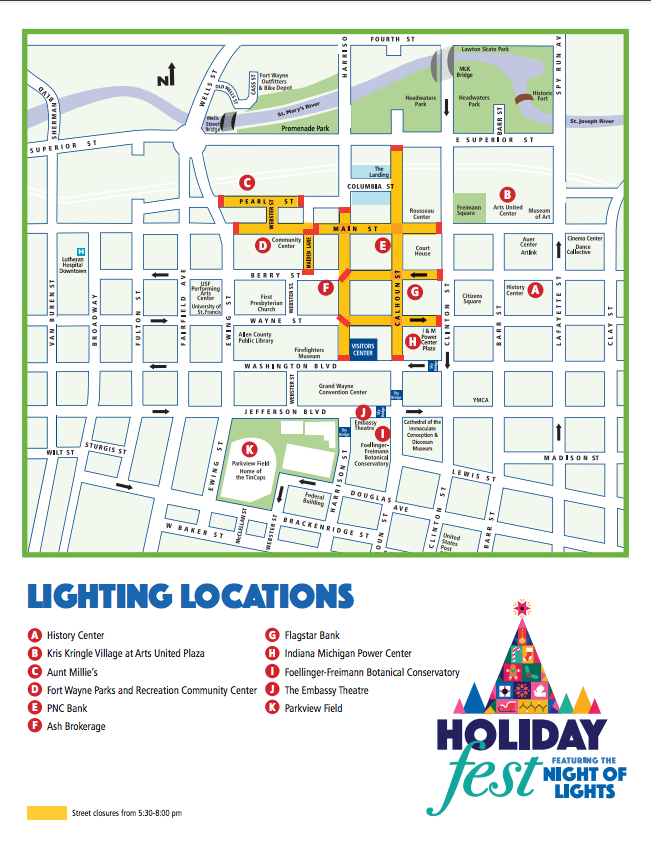 Last, but not least: Be safe, make memories, and have fun. Happy holidays from Downtown Fort Wayne!