Q&A with Cinema Center, bringing more films, events and creative collaborations to Fort Wayne
"All of our work is about creating more points of intersection and opportunities for creatives to connect."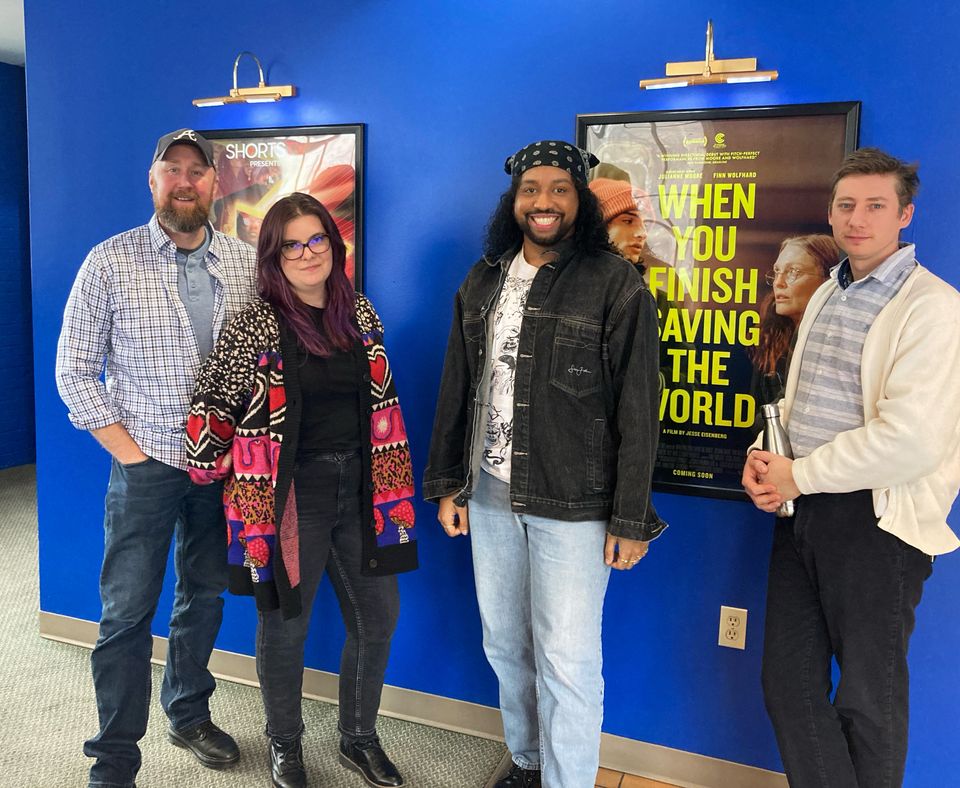 Across the country, art house theaters bring independent films and programming to cities and serve as hubs for creatives to connect.
In recent years, Fort Wayne's own art house theater, Cinema Center, has been doing this in new ways, thanks to a partnership with the region's largest education institution, Purdue University Fort Wayne (PFW).
Prior to the pandemic, two PFW employees and partners, Art Herbig and Alix Watson, teamed up to Co-Direct Cinema Center, making it more sustainable and active in the creative community. (If you've seen multiple announcements about events and gatherings happening at Cinema Center this year, there's a reason why.)
We sat down with Herbig (AH) and Watson (AW) to learn more about what's in the works at Cinema Center to benefit Fort Wayne students and creatives alike.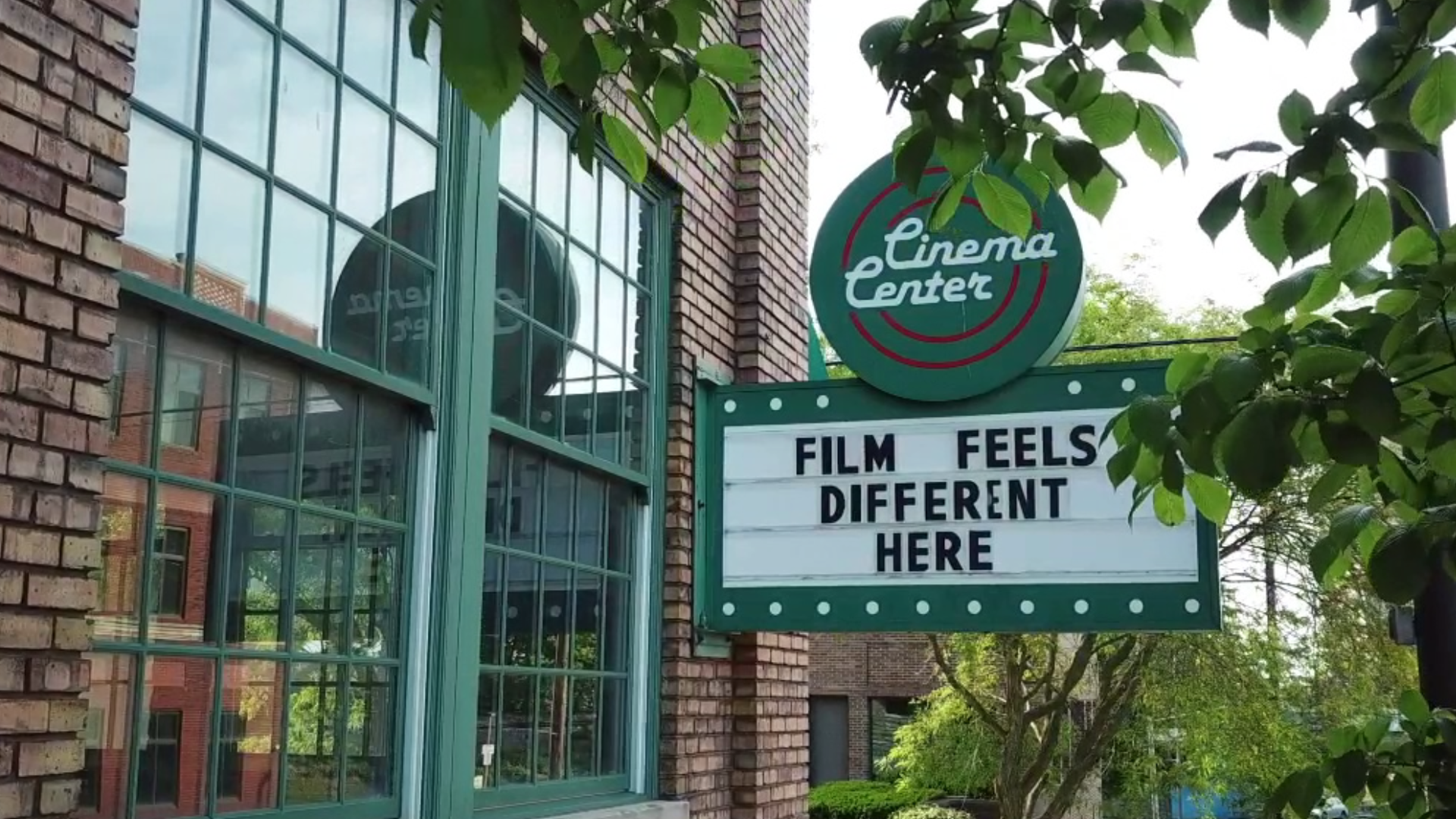 First, how did you two become Co-Executive Directors at Cinema Center?
AH: I (Art) started out on the board at Cinema Center, and Alix started working on the Hobnobben Film Festival.
Before the pandemic, Cinema Center was struggling financially, so the board sought consultation about how to operate more efficiently. In the process, we discovered that, outside of the Fort Wayne market, a lot of independent film houses have built creative partnerships in their cities to make them more sustainable.
Since Alix and I run the Center for Collaborative Media at Purdue Fort Wayne, our board thought one place we could build a strategic partnership was with PFW. Alix and I also thought it made sense for us to partner with Cinema Center and create mutual benefit for both organizations and the community.
We didn't call it the "Center for Collaborative Media" at PFW because it sounds good. It's intended to create collaborations in Fort Wayne's creative arts scene. It took me working maybe 18 months as a volunteer Executive Director of Cinema Center for us to build out an operating agreement with Purdue that made sense for everyone.
Now, Alix and I are employed by PFW to Co-Direct Cinema Center, and we can use campus resources, like chairs and laptops, to support this space. We've been doing that ever since.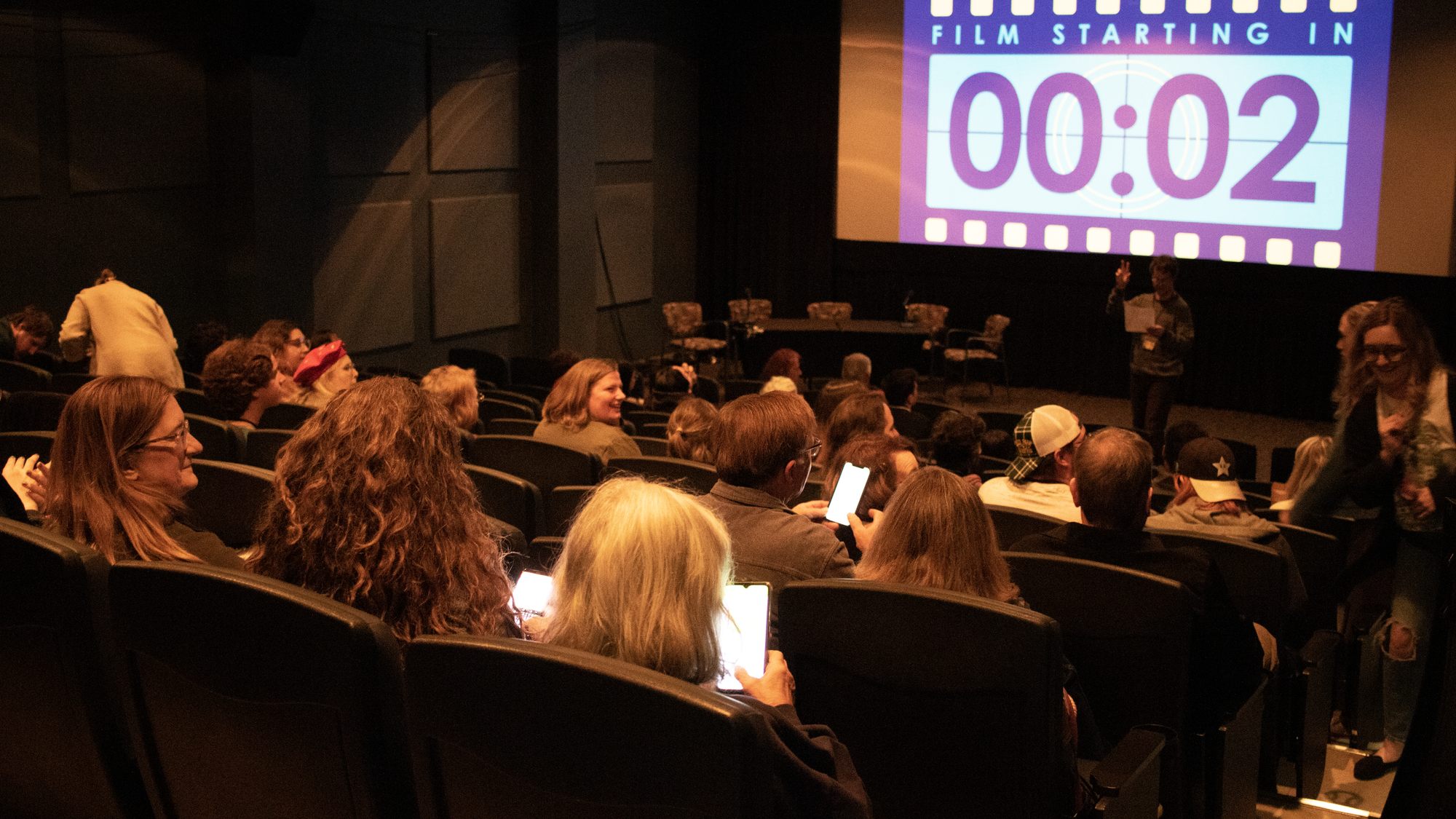 How does the relationship between PFW and Cinema Center play out to benefit students and the community?
AH: One example is, Alix had College TV students here for the Hobnobben Film Festival at Cinema Center this year, covering the event for College TV. We have student film crews coming in frequently to film events and Q&As we host at Cinema Center for public access on College TV.
The programming between Cinema Center and College TV cross-pollinates a lot, and it gives our students hands-on, real world experience, producing content. In turn, the Cinema Center is more sustainable, and it can bring more events to Fort Wayne's community.
In the future, we're planning to turn our back room at Cinema Center, known as the Spectator Lounge, into a proxy studio for College TV with a multi-cam setups and mics. It's going to make our events, like Q&As, more visually interesting and accessible for TV broadcast.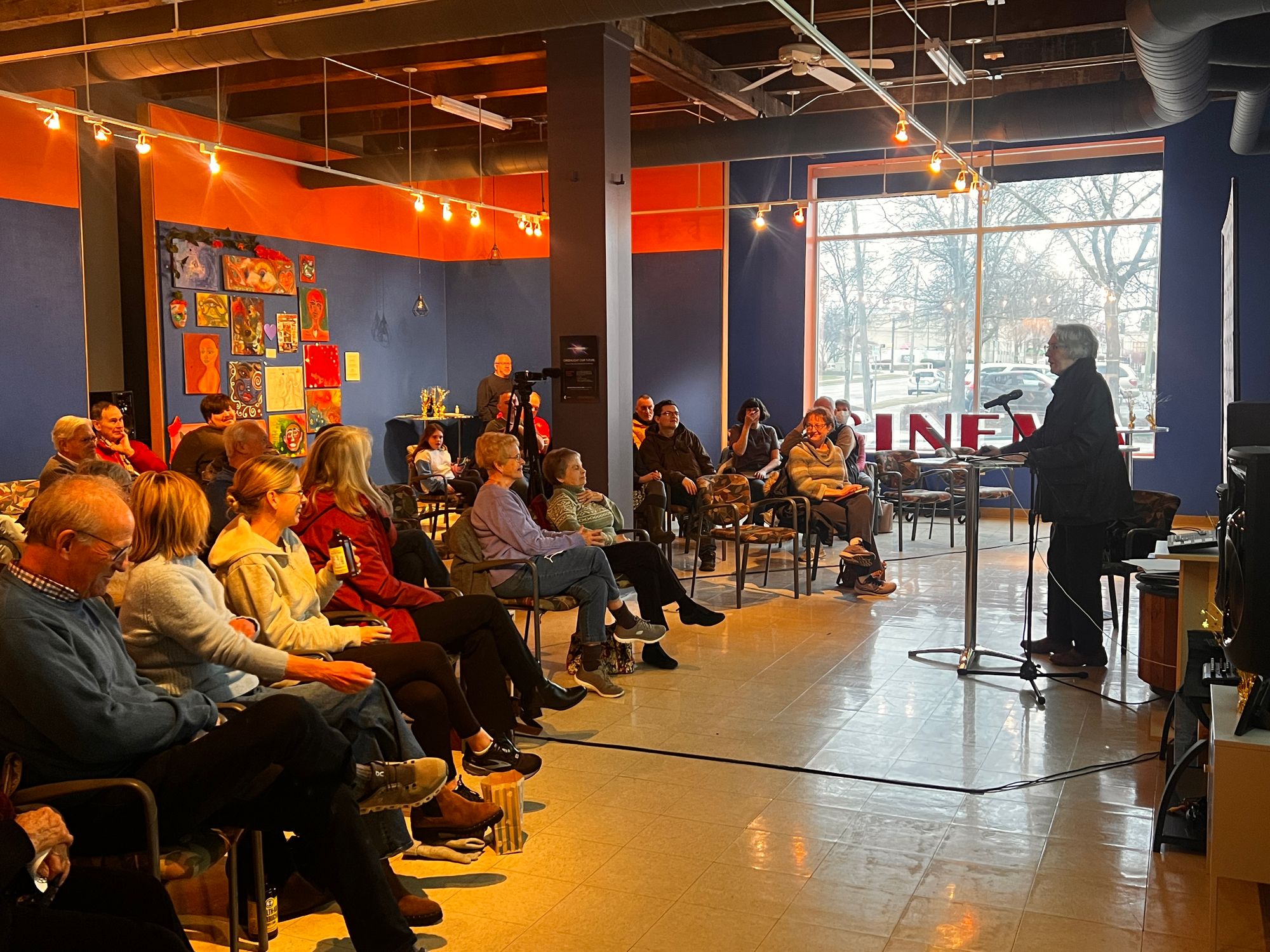 What is College TV?
AH: College TV is one of four public access channels in Fort Wayne, the others being Access TV, Learning TV, and City TV. We're the only station not run out of the Allen County Public Library Downtown. Instead, College TV is run out of the Helmke Library at Purdue Fort Wayne, and our location is very intentional.
Alix and I started running College TV in March 2020, and before that, there was debate about whether it should move Downtown. We thought it was important to keep College TV on a college campus.
The Cable Fund Access Board oversees College TV, and they've been a wonderful resource for us, helping us tap into Fort Wayne's broader community. Neither Alix or I have had experience running a TV station before, so they've mentored us.
Currently, the governance of College TV is managed by the College Consortium, which includes us (at Purdue Fort Wayne) and our partners at Ivy Tech. So we've had Ivy Tech students in our classes, and we've run a production lab on their campus, too. Anytime we can combine our resources and benefit each other, it helps.
One ongoing challenge for College TV is: It's funded out of cable access dollars, so the fewer people who subscribe to cable, the less funding it has. Something we're working on is creating a long-term plan for what College TV looks like in the future and how we can keep it sustainable. It really is vital to our students, and PFW generously donates its studio on campus. But it's our job to fund the equipment and other needs students have to produce content.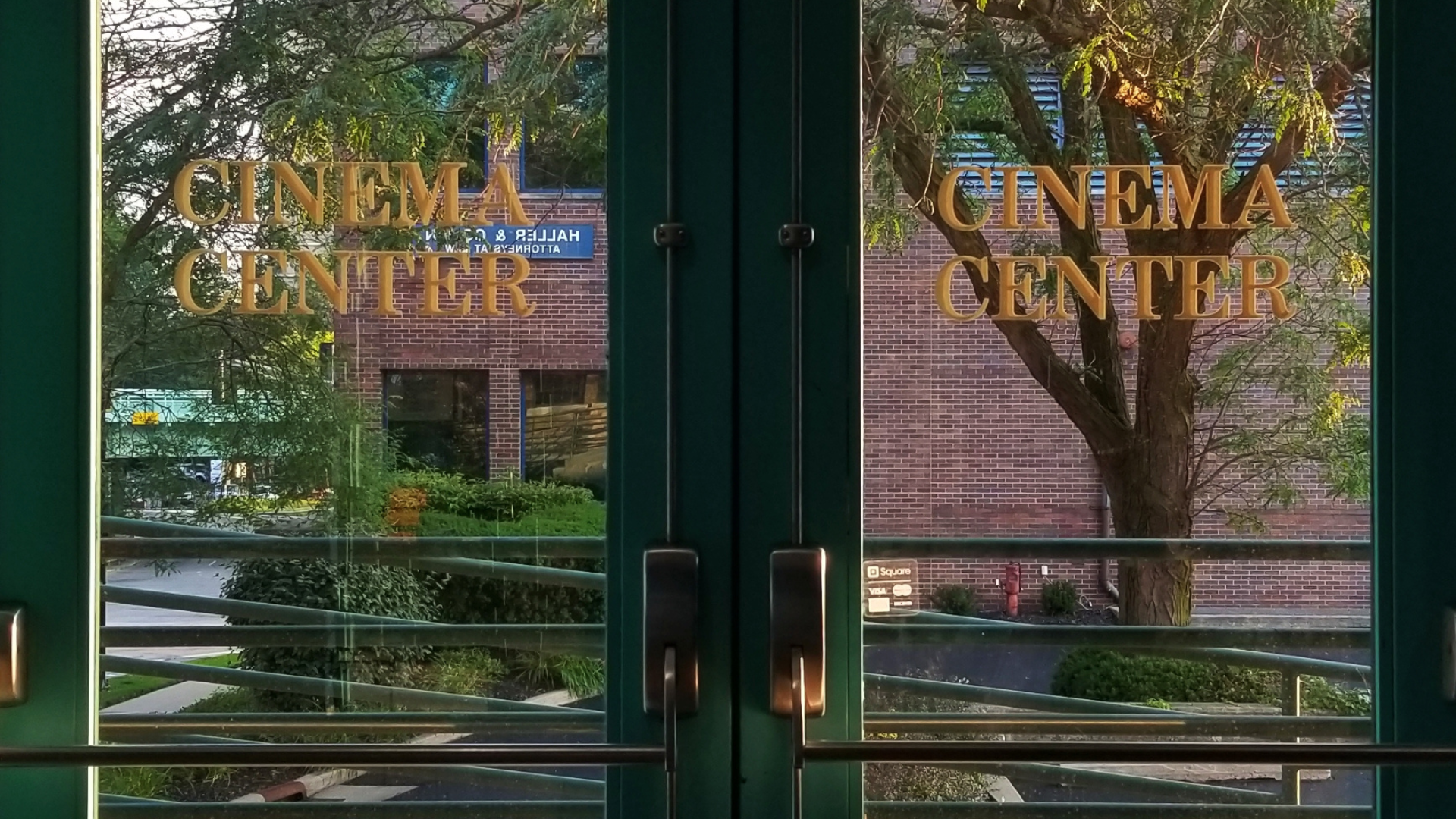 What is the programming like on College TV?
AH: It's a lot of everything. We've got a 40-year archive of things, like Colloquium and sporting events on campus. Alix likes to show old 80s workout videos, too, just for fun. We also show all of our Q&As and events at Cinema Center, as well as student films.
In the last two film classes I've taught, students have had their films get into film festivals, so we're excited to screen those. Our students are talented, and the more community partnerships, production opportunities, and events we can offer them, the more opportunities they have to produce content.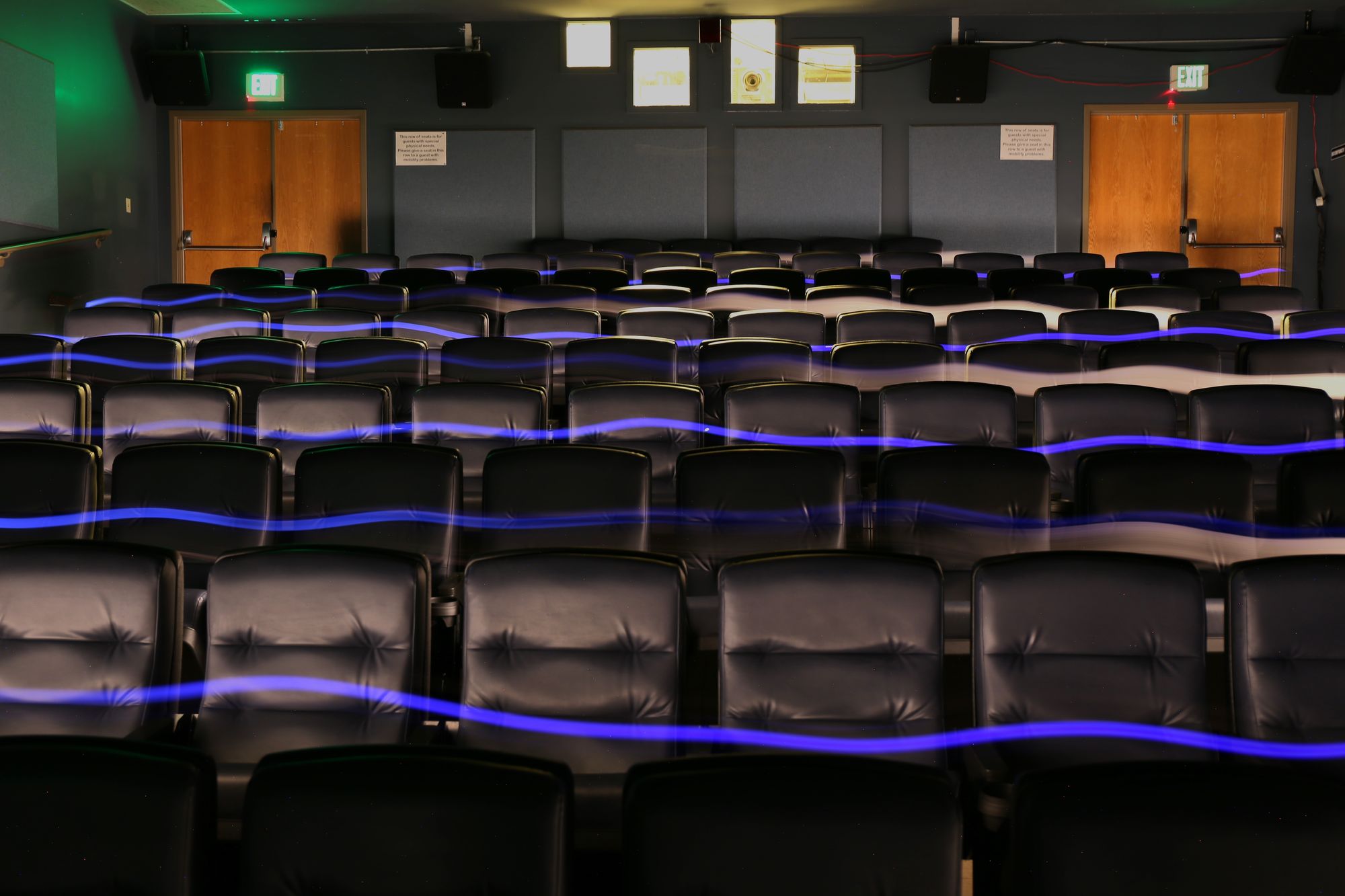 In addition to College TV, you hire student filmmakers to work with clients in Fort Wayne and produce films for organizations. Tell us about that.
AH: Oftentimes, organizations think they need to get a large production crew and spend a lot of money to make films, but we encourage anyone interested to reach out to us. We can hire students to do work. But we do require them to receive payment, so they know their work has value.
My least favorite phrase in the English language is, "for their portfolio," so we don't offer free student work. But we will do our best to make film affordable to organizations that don't have big budgets. We can scale projects up or down, while still ensuring that students are meaningfully compensated.
This allows us to establish more community partnerships.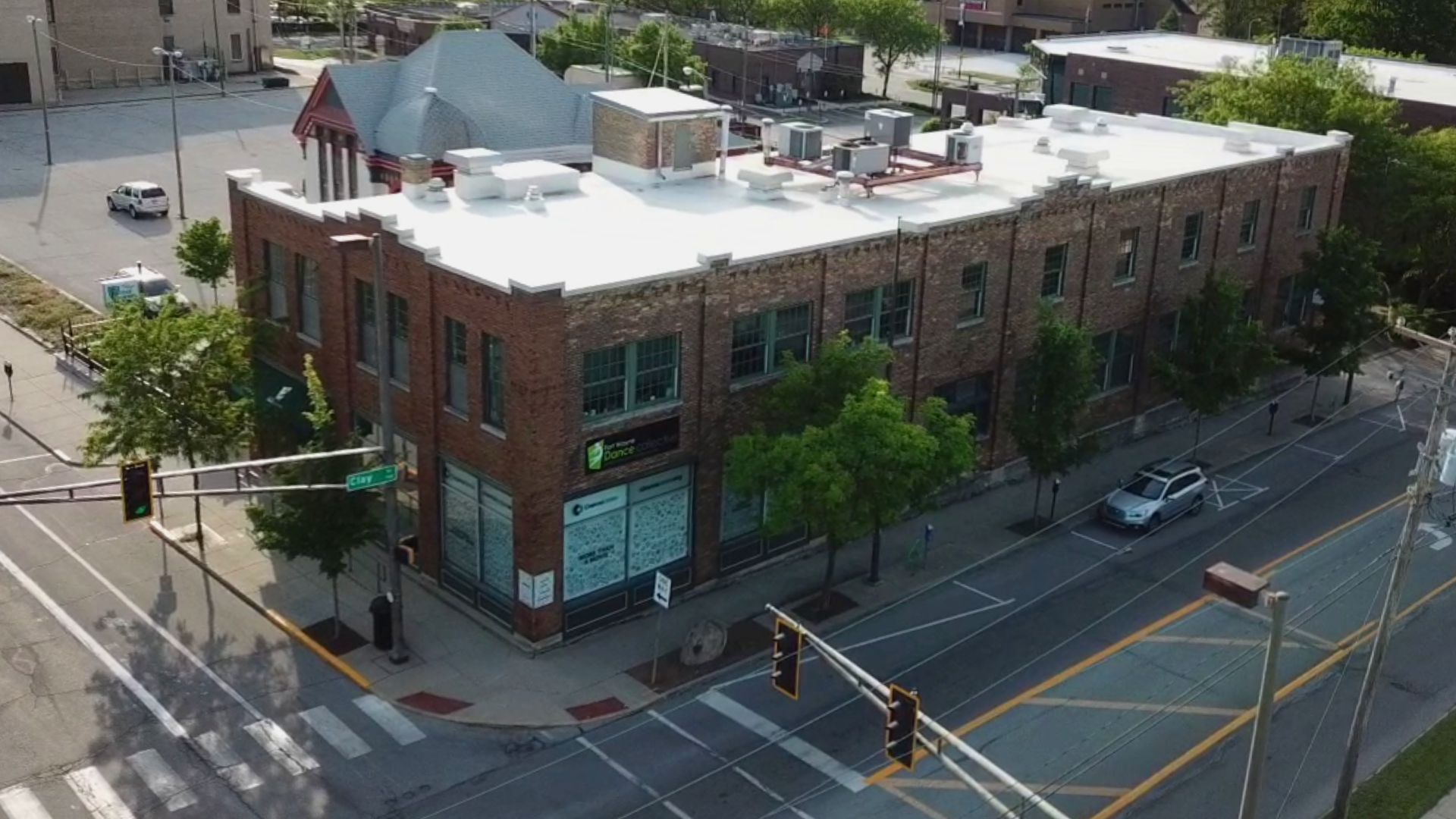 Tell us more about your current film projects and partnerships at Cinema Center.
AH: In the past, we've worked with organizations, like Fort Wayne Pride. For their 25th anniversary, they wanted a short documentary that explored their history and took a moment to reflect on where they've been and where they're going. We created a short film package that screened before the drag show at Pride last year, and you can still see it online.
We've also worked with the Embassy Theatre, Audiences Unlimited, and ARCH historic preservation, just to name a few.
Beyond production, we're building partnerships with organizations, like Artlink, to bring multiple types of creative content into our space. For example, our Spectator Lounge at Cinema Center was Artlink's original location, so we've been working with them to turn it back into more of an art gallery Downtown.
All of our work is about creating more points of intersection and opportunities for creatives to connect.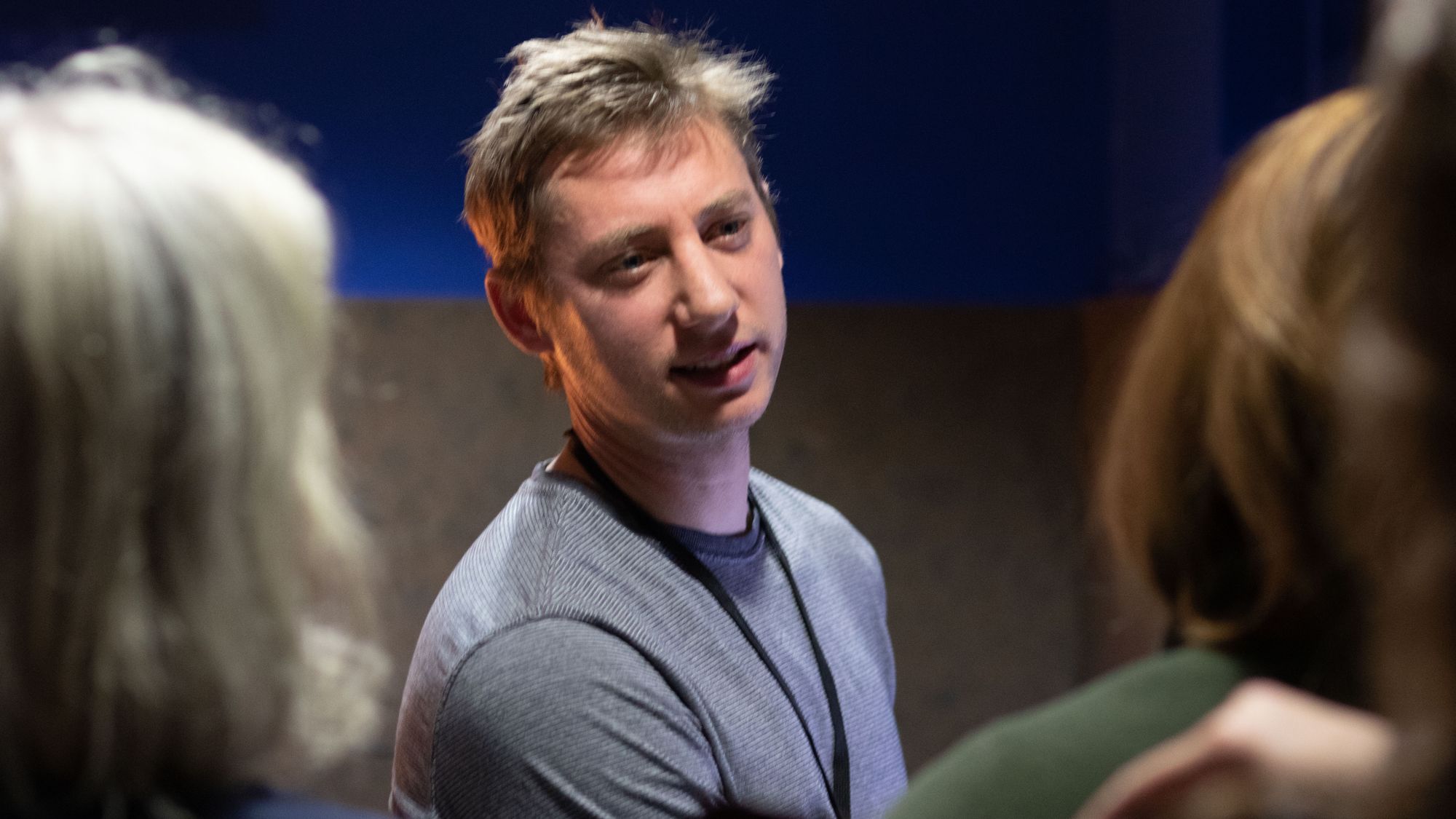 Tell us about your events at Cinema Center this year.
AW: We have so much happening this year (in addition to our regular programming).
One event we're focusing on right now is our Oscar Party on March 11. It's going to be a lot of fun. We're asking everyone to dress up and come red-carpet ready. We're going to have a robotic glam cam set up, so guests can take pictures. We'll be screening the Oscar nominee "Everything Everywhere All at Once" that night, and we're using the event to help us reach our fundraising goal of more than $40,000 needed to purchase a new projector. (We're about 85 percent to our goal now, and we could use some support. So please, check out the Greenlight Our Future campaign.)
We're also excited for the launch of Creator Space (@creatorspace_fw). It's a monthly gathering led by One Lucky Guitar's videographer, Zach Vessels, and it's more than a film club. Anyone who considers themselves "creative" can be involved, and it's free to the public, so come see what it's all about. Its first event is Friday, March 25, 5-6:30 p.m. in the Spectator Lounge.
Our full lineup of events includes:
March 3: An event with Fort Wayne Sister Cities, screening the Polish film "EO" (nominated for Best International Feature).
March 11: A red-carpet Oscar Party, with a glam cam, catering and drink specials, screening of "Everything Everywhere All at Once."
March 18: The ARCH Lecture series features "Rediscovering Fort Wayne's Irishtown" with Rob Stone, free to the public.
March 25: The first Creator Space meeting, free to the public.
April 15: The ARCH Lecture series features "Mid-Century Modern in Fort Wayne," with Dodd Kattman, architect, principal at MKM architecture + design, free to the public.
April 23: An Autism Awareness month film TBD, free to the public.
April 28: A screening of "LIMINAL" with a Q&A, featuring the work of Fort Wayne artists Nate Utesch and Zach Schrank. Free to the public, courtesy of Indiana Humanities.
April 29: The second Creator Space meeting, free to the public.
May 3: A Maternal Mental Healthcare awareness event, screening "Dark Side of the Full Moon" with a filmmaker Q&A.
May 13: A screening of the documentary, "Greyland," about Youngstown, Ohio, with the Fort Wayne Media Collaborative. Free to the public.
May 20: The ARCH Lecture series features "Historic Downtown Hotels" with Karen Richards, free to the public.
May 27: Our third Creator Space meeting, free to the public.
Find showtimes and more info on Cinema Center's website and social media at @fwcinemacenter.
Just for fun
We asked Cinema Center's concessions expert, Evan West, what's new to eat and drink this year.
He says: "We can't quite talk about it yet, but we're partnering with a local brewery to have a Cinema Center specific beer. We also have a focus on local and craft-oriented products in all of our concessions, like chips from Broad Ripple Chip Co. and kombucha from Circle Kombucha. We have a nice variety of alcoholic and nonalcoholic beverages, too.
"We're also making Cinema Center as green as possible. We've collaborated with Dirt Wain composting in the past, and we're moving toward composable products in our concessions. Our popcorn bags are recyclable, our cups are corn cups, and we sell boxed water instead of bottles. All of our beverages are sold out of recyclable containers, so we have a smaller environmental footprint."
---
The Local's free stories are made possible by our weekly newsletter subscribers. Get Fort Wayne's top news and events delivered to your inbox each week by subscribing today!