Q&A with Lyndy Bazile: How Studio Vwazen supports art and community in Renaissance Pointe
"I think how you find strength is in connecting with your community, so that's really what I'm trying to do here in a couple of different ways."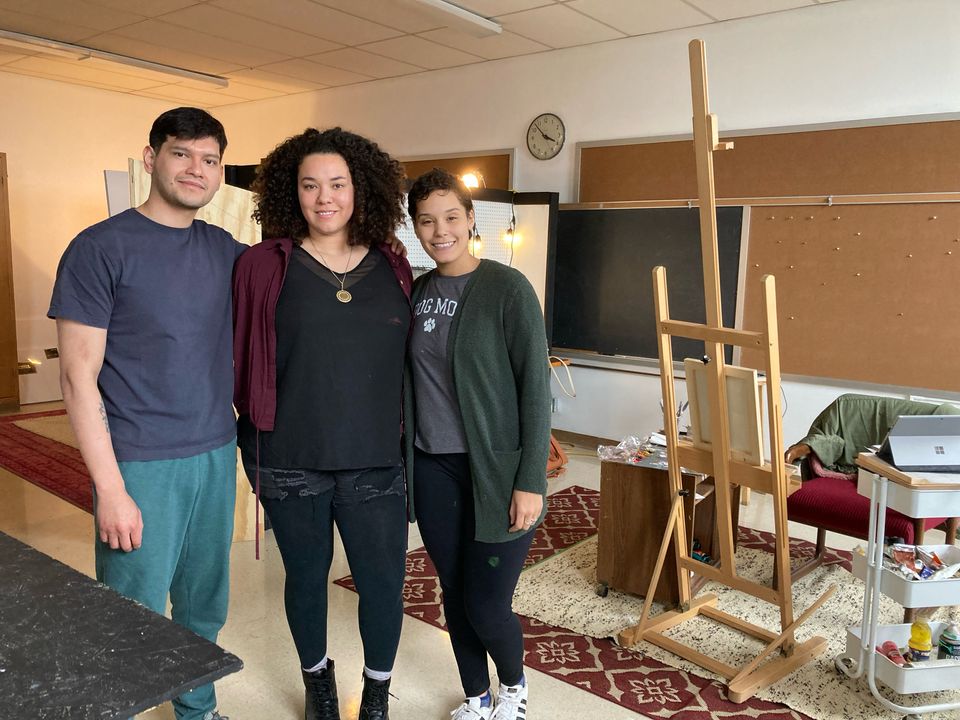 If you drive past the former Zion Lutheran Academy at 2310 Weisser Park Ave., you might assume it's empty.
The regal red brick building in the parking lot of Zion Lutheran Church has darkened windows on the first floor and few cars in the parking lot on weekdays. But inside, on the second floor and down the hall, you'll find Studio Vwazen (wah-zen) in a renovated classroom.
Lyndy Bazile, the artist behind AFROPLUMP, started this shared studio space in June 2022, out of a long-held desire to create a multi-artist studio on the South side of Fort Wayne. When she found this location a few doors down from her home in the Renaissance Pointe neighborhood, it felt like the perfect fit.
"I'm passionate about connecting with artists and neighbors in South East Fort Wayne and in this neighborhood, in particular," Bazile says. "I think how you find strength is in connecting with your community, so that's really what I'm trying to do here in a couple of different ways."
Studio Vwazen gets its name from the Haitian-Creole word for "neighbor," which captures Bazile's spirit and goal with the space. Her half-Haitian heritage deeply informs her art, and she hopes her studio will serve as a hub for artists and neighbors—providing artists with safe and efficient workspace and neighbors with space to host events, like association meetings.
From 9 a.m. to 5 p.m. and on select evenings, Studio Vwazen aims to have up to three artists working on site. Artists have their own workspace, as well as a shared community table Bazile built for larger projects and conversations.
This spring, Studio Vwazen launched its first three-month, no-cost Studio Program for artists, and two Fort Wayne residents, Jaliyah Rice and Jafet Garcia, are participating. In addition to sharing Bazile's space, they're also collaborating with her to create a show called "Body," which will be featured at Electric Works this summer.
We sat down with Bazile to learn more about Studio Vwazen and its projects this spring.
Become a FREE member to continue reading.
Get access to all of our original stories and newsletter by subscribing below.