Q&A with community advocate Cornelia Schulz of Fort Wayne
"Everyone is always surprised that more than 100 different languages are spoken in Fort Wayne's homes.... I'd like to help change that by getting involved and encouraging others with diverse backgrounds and perspectives to get actionable in the city."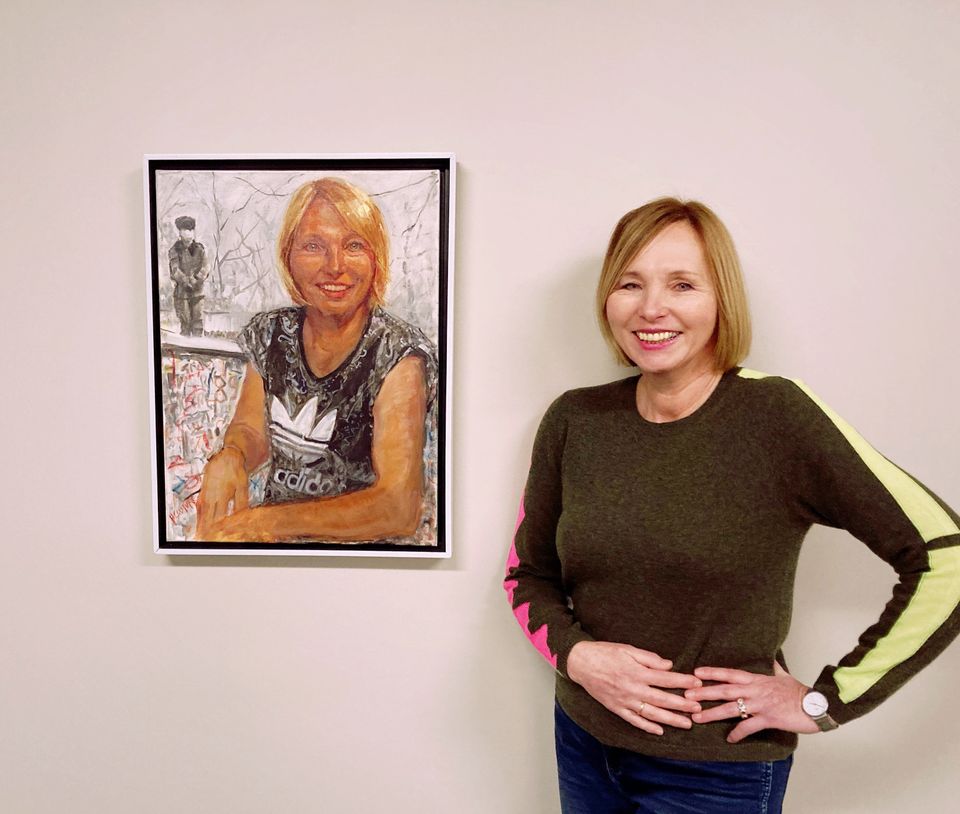 If you live in the 46807 and attend neighborhood meetings or community events, there's a good chance you'll run into Cornelia Schulz. A German citizen by birth, Schulz has lived in Fort Wayne with her family since 1998, following her husband's call to teach at Concordia Theological Seminary.
Since then, she's not only raised a family here, but also become actively involved in her neighborhood and city at-large—perhaps more so than many who are Fort Wayne born. On any given week, you might find her volunteering at Wunderkammer Company contemporary art center near her home, canvassing neighborhoods for community bike rides with Three Rivers Active Streets, or exchanging emails with city officials as an ad hoc investigator, digging up details like tax records on vacant buildings and lots around the South side to see if their space can be better utilized.
"I care about my city and wish it could have more similarities to European cities," Schulz explains in a 2022 interview with local artist Hilarie Couture. Last year, Schulz was featured as part of Couture's portraiture project, "Unity With Variety," in which the artist profiled and painted 50 people from diverse cultures who live in the Fort Wayne area.
Now, Schulz's portrait hangs proudly on the third floor of Citizen's Square, alongside a few others as part of Couture's exhibit. Perhaps it's playfully heckling the city leaders she frequently emails with questions and ideas, Schulz says, in jest.
We sit down with her to learn more about her background and her work advancing Fort Wayne's community on the grassroots level.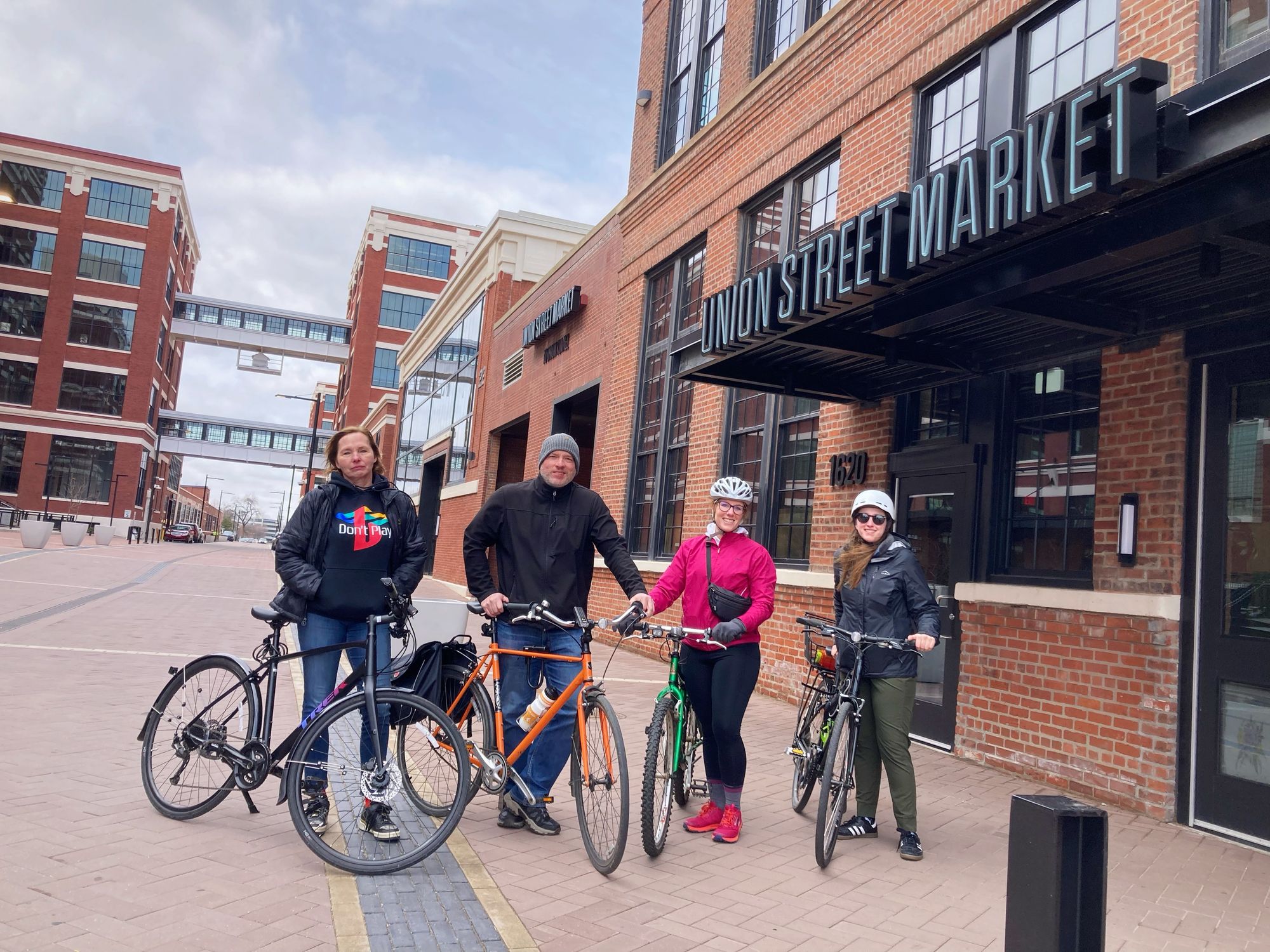 Tell us more about your background and where you have lived previously.
CS: My husband and I have lived all over Germany until we moved to St. Louis, Missouri, for grad school. I studied at three different German Universities in Heidelberg, Münster and Marburg, all super bike-friendly. Afterward, we lived four years in Serowe, Botswana, at the edge of the Kalahari, which was a paradise for my little daughters. In 1998, we moved to Fort Wayne, which is a different kind of desert, but it's definitely starting to bloom now.
You're active in Fort Wayne's community at public meetings and on social media. What makes you want to be involved?
CS: I am interested in placemaking and connecting people to create a sense of community for all who live here. Fort Wayne, as a city, wasn't very livable when I moved here. People lived within their own bubbles and experienced community that way. There weren't many opportunities to connect to others through chance encounters, like playing a game of chess in the park or taking each other's pictures in front of a mural.
It's difficult to be heard here when you have an accent, too. The city enjoys cultural festivals and restaurants, but it doesn't embrace the whole experience of its foreign-born citizens. Everyone is always surprised that more than 100 different languages are spoken in Fort Wayne's homes since we don't reflect that cultural diversity in the public forum. I'd like to help change that by getting involved and encouraging others with diverse backgrounds and perspectives to get actionable in the city.
What are some of the biggest projects or topics on your mind in 2023?
CS: I am currently working with a group of folks to seriously further active transportation in Fort Wayne. It's called Three Rivers Active Streets. On April 16, we will start some critical mass bike rides around Downtown. The goal of these rides is to test the city's current bike infrastructure on its streets and advocate for improved biking and pedestrian infrastructure in and around Downtown, particularly traveling into Downtown from so-called collar neighborhoods.
Jane Jacobs, America's most prominent urban activist, lamented in the 1960s the disappearance of "chance" encounters on sidewalks. There are many studies that show outdoor activities reduce isolation and increase physical and emotional well-being—even reduce crime. I love the Fort Wayne Trails and Rivergreenway, but after dark, they are a no-go. I would like to be able to bike safely on a protected bike lane after 6 p.m. in the spring and fall in Fort Wayne. Currently, everything pretty much still shuts down when it gets dark.
What would you like other locals to know about you, your work, or your perspective?
CS: I am engaged with people of all age groups and in many different capacities. I like to see myself as someone who helps find solutions to problems or moves things forward to better everyone's experience in the city. One example is bringing murals and graffiti art to collar neighborhoods around Downtown. I also do volunteer quite a bit with outreach activities with my church family at Emmanuel Lutheran Church.
What advice would you give locals looking to get more involved in Fort Wayne?
CS: See a yellow and blue sign on the side of the road in your neighborhood that says something about public hearing? Make sure to attend, and speak your mind.
Who are locals you see doing important work in Fort Wayne?
CS: I really became connected through Dan Swartz, Executive Director of Start Fort Wayne and of Wunderkammer magic. He always introduces people to each other. I met everyone else who does important community work through him. Brett Bloom of Dirt Wain and Diana Hart at Poplar Village Gardens are also an inspiration to me; I admire their integrity and drive.
Just for fun: What are some of your must-do or must-try things in Fort Wayne?
CS: Discover the city on your own by walking through the historic urban core. There are a lot of beautiful things to behold. Just make sure you don't trip! Go and visit Fort Wayne Open Walls on Central Drive, an ever-changing outdoor gallery, or if you are more into sculpture, the University of Saint Francis outdoor sculpture gallery (located at the School of Creative Arts on the USF Main Campus at 2701 Spring St.).
Meet Cornelia
This weekend, Schulz will be participating in the Three Rivers Active Streets Community Bike Audit on Sunday, April 16, at 2 p.m. The group will ride from the Electric Works campus to Downtown and back, followed by a meeting about how to improve bike infrastructure around town. To join the ride, simply meet in front of Union Street Market in Dynamo Alley with your bike and road safety gear. More on Instagram @threeriversactivestreets and in our full story on the Bike Audit.