Meet Lunar Infusions: Fort Wayne's first kombucha and wellness bar, serving healthy, sober drinks and shots
"Most places in the country don't have a single kombucha bar, and we have two now, so this is very new and kind of special."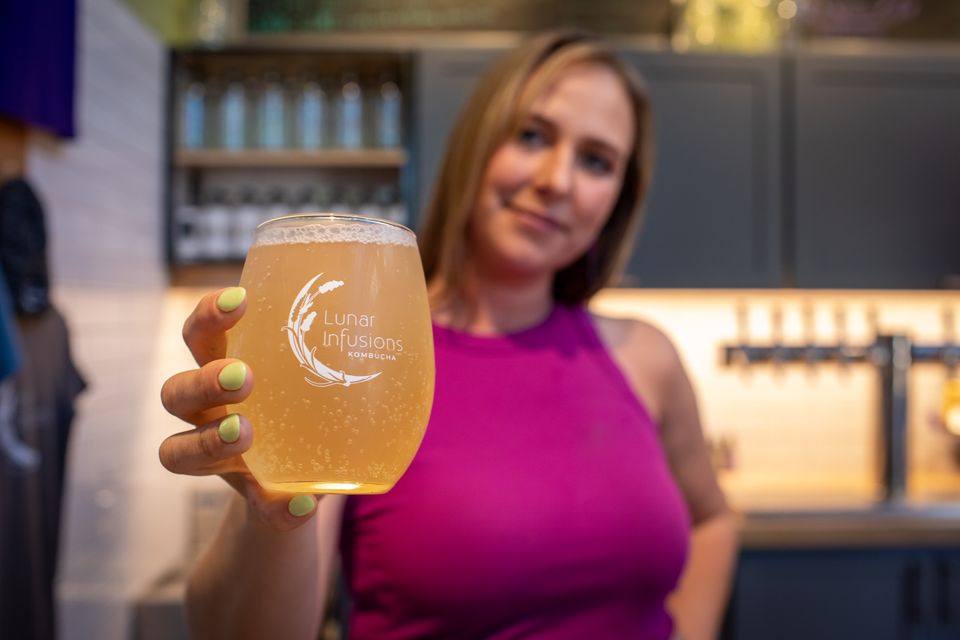 When you pull up a stool at Lunar Infusions inside Union Street Market food hall at Electric Works, you might see shiny silver taps behind the counter. But don't be fooled.
Rather than alcohol, this is a first-of-its-kind kombucha and wellness bar in Fort Wayne—a family-friendly space where you can order sober specialties, like kombucha-soda mixers and $2 immunity boost shots—to feel healthy about what you drink.
Sarah Trombley, the entrepreneur and herbalist behind the business, got her start making kombucha and other fermented foods in California about 10 years ago.
"Kombucha was the first thing I made, and I really geeked out about the science of fermentation," Trombley says. "Whenever anyone came to my apartment in California, I would give them some of my kombucha, and many said it was better than anything they could find at the store."
For those who aren't familiar, kombucha is a fermented, lightly fizzy tea drink, often hailed as a source of probiotics, or living bacterial cultures that are believed to offer many health benefits.
"Fermented foods that aren't pastured have living bacteria called probiotics, which are beneficial for our gut health," Trombley says. "Kombucha also has healthy, organic acids that are good for our gut microbiome, for digestion and for our liver, helping it carry out its purpose of cleansing and detoxing."
So when Trombley moved home to the Fort Wayne area, she launched Lunar Infusions in 2017 as a vendor at the Ft. Wayne Farmers Market. Since then, she's expanded and established two locations for her business in Northeast Indiana: A brewery and tasting room in South Whitley where her products are made and her new wellness bar at Electric Works.
"Most places in the country don't have a single kombucha bar, and we have two now, so this is very new and kind of special," she says. "I recently met a company from Berkeley, near the San Francisco Bay Area, and they just opened that area's first kombucha bar a few months ago, so Fort Wayne is ahead of the curve."
Both locations for Lunar Infusions serve a full lineup of craft kombuchas, sodas, fizzy drinks, and fermented foods, including kimchi, sauerkraut, and a special fermented hot sauce.
"The hot sauce gets its tang from the lactic acid produced in the fermentation process rather than using vinegar," Trombley says.
She also offers ready-to-eat menu items, like avocado toast and ham and cheese croissants, made with products from other local businesses, including George's International Market, GK Baked Goods, Hufford Family Farm and Something Better with Beth.
We sat down with Trombley for five questions about her business and drink recommendations!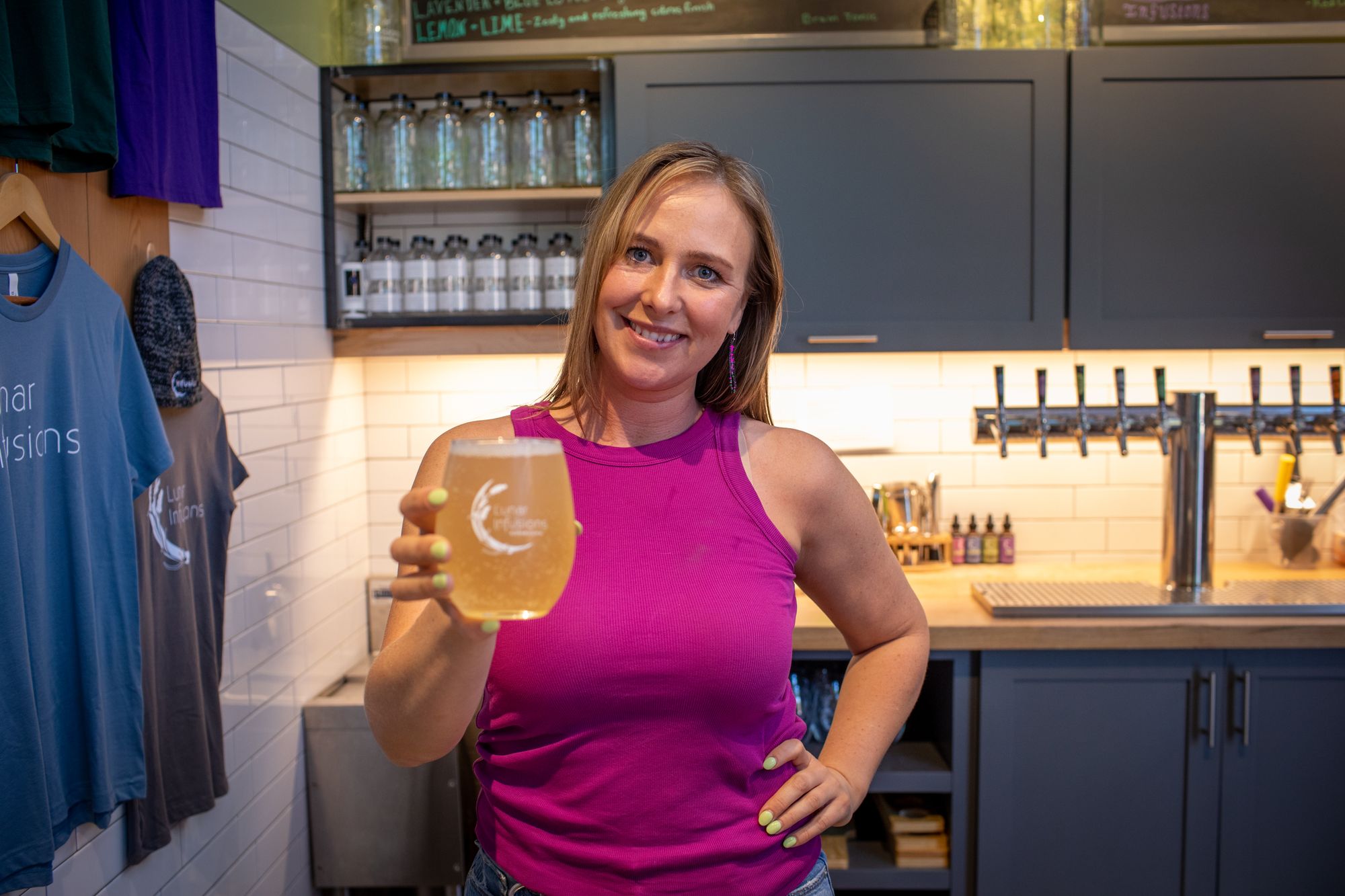 1. First things first, what are some of your most popular menu items?
Become a FREE member to continue reading.
Get access to all of our original stories and newsletter by subscribing below.