How a year-round farmers market changed Fort Wayne's food scene
"It has become such a big part of the local food scene on such a quiet scale."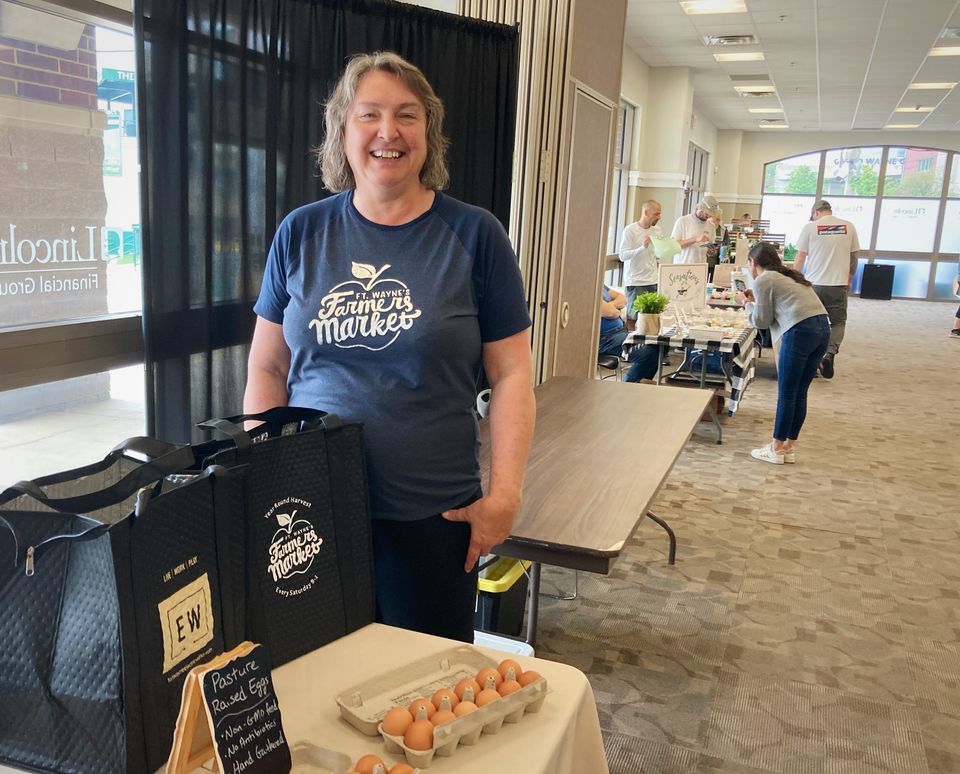 As Ft. Wayne's Farmers Market prepares to move to Dynamo Alley at Electric Works on Saturday, Founder and Market Coordinator Leigh Rowan considers it a "homecoming" of sorts.
While moving into the historic, 39-acre campus feels novel in many ways, she and her family of 60-plus vendors also find themselves in familiar territory. That's because about half of the permanent vendors selling in Union Street Market food hall at Electric Works originally started as Ft. Wayne's Farmers Market vendors—from O-Cha Thai to Lunar Infusions Kombucha and Bee Great!, just to name a few.
In Rowan's mind, Fort Wayne's proliferation of local food businesses in recent years speaks to the deeper, often-overlooked value of farmers markets in cities. While some might be inclined to dismiss them as casual weekend activities, she has long seen the power of markets not only to change the way people eat, but also to supercharge the city's small business economy.
"(The farmers market) has become such a big part of the local food scene on such a quiet scale," she says.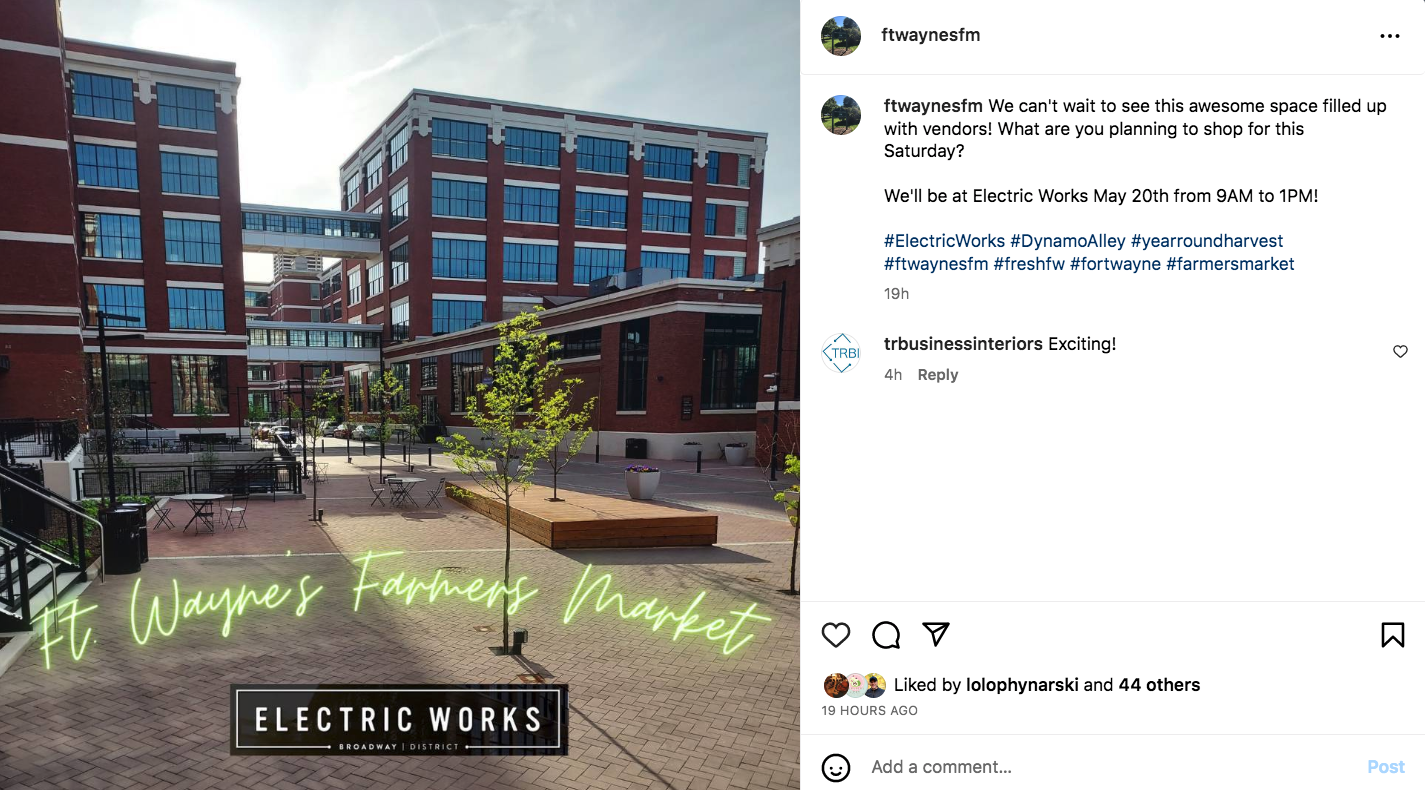 But while Rowan has long enjoyed shopping at markets herself, she didn't "get a crazy hair" to start one until 2012, when she became frustrated with her experience as a vendor at other markets in town.
Become a FREE member to continue reading.
Get access to all of our original stories and newsletter by subscribing below.