What's in store for The Find's future? New Owner Anya Smead fills us in
"I don't plan on changing much of what we carry, so our lines that clients know and love will stick around. But I'm excited to build on Melani's legacy and keep expanding it."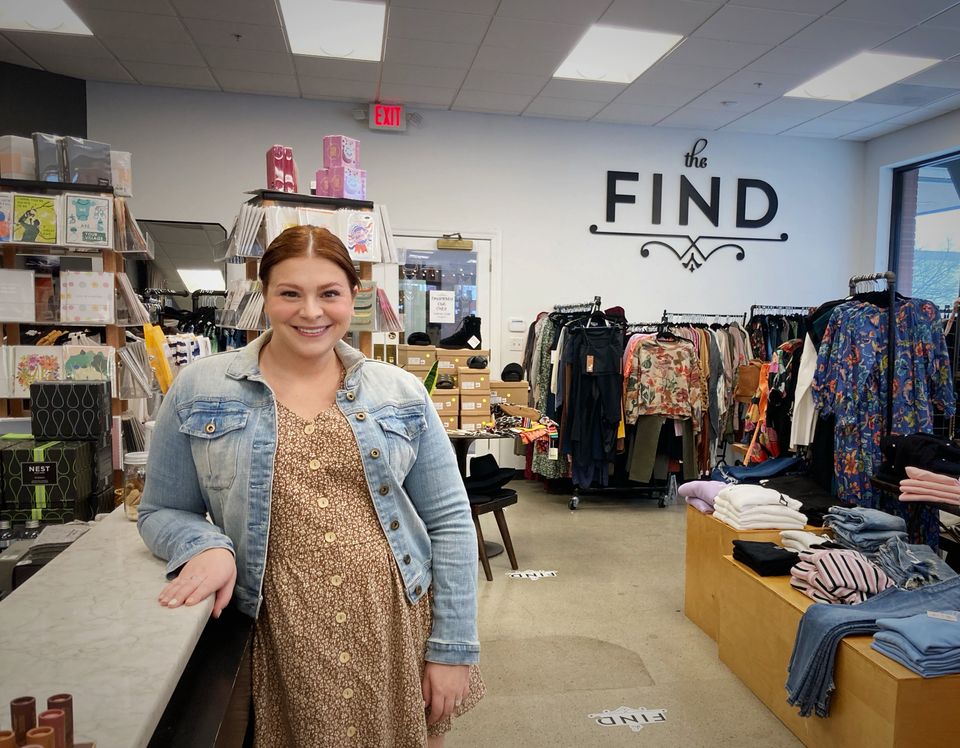 Quality clothing and children's items. One-of-a-kind jewelry. Artisanal apothecary products, gifts and home decor.
These items have long graced the shelves of The Find in Downtown Fort Wayne, where Shop Owner Melani Wilson put a Midwestern spin on the West Coast boutique shopping experience.
Since Wilson helped launch a store called The Trove in Roanoke in 2013, the jewelry-artisan-turned-entrepreneur has been bringing big city products and vibes to Northeast Indiana.
In 2016, she opened The Find in the heart of Fort Wayne, where the small business has bloomed into its current retail space at 133 W. Wayne St. She also owns two similar lifestyle shops in Northern Michigan, known as The Find North.
It's Wilson and her husband's connections to the Northern Michigan area, as well as their desire to begin a new chapter in retirement, that's leading her to sell The Find's Fort Wayne store this spring. Luckily, she quickly found a buyer among one of her longtime employees, Anya Smead.
A lifelong resident of Fort Wayne, Smead has worked for Wilson since she was an 18-year-old in search of a summer job. She originally worked at Wilson's first store, The Trove, in Roanoke and has since grown up with The Find's expansion in Fort Wayne, in many respects.
"With whatever Anya had going on, be it college or nursing school or marriage or moving, she has always worked in my stores," Wilson says.
Now, effective May 1, Smead will take over The Find's operations Downtown, maintaining its staff of about seven female employees and its products locals have come to know and love.
We sat down with Smead to learn more about her background and what's in store for The Find's future.
Become a FREE member to continue reading.
Get access to all of our original stories and newsletter by subscribing below.