Kanela blended drinks, coffee and bites entrepreneur shares her journey and menu recs
"You have to find ways to turn challenges into opportunities."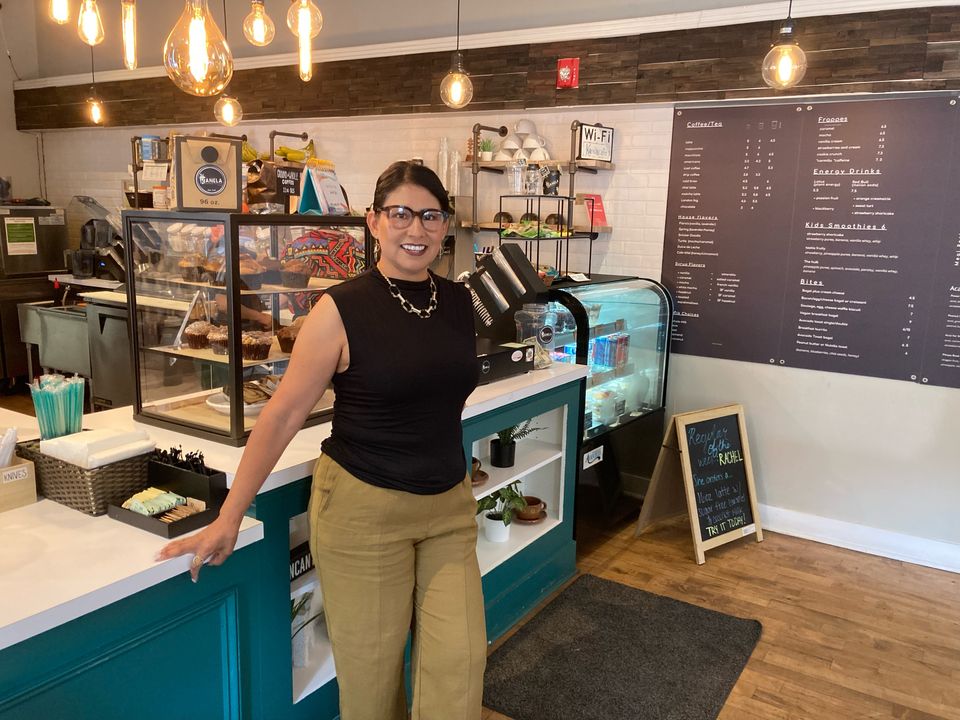 In Mexico, Flora Barron's family owned a chain of fresh juiceries, so she was immersed in culinary entrepreneurship from a young age.
But about 30 years ago, she immigrated to Fort Wayne with her husband and their 8-month-old daughter, Esli. And although she had a dream to carry on her family legacy and start her own business someday, she recalls facing barriers to entrepreneurship for many years — from family responsibilities to finances and establishing local connections.
"I remember seeing American Express commercials on TV, promoting business credit cards, and thinking: That's my dream, to run a small business someday," Barron says. "But it took my family about two decades before we finally decided to venture into our first food business in Fort Wayne."
Today, both Barron's family and her daughter Esli's have grown the city's food scene in many ways, driving some of the culinary diversity we're seeing on The Landing and inside Union Street Market food hall at Electric Works.
Barron and her sister own Flora & Lily's Mexican Kitchen food truck, and Barron and her husband own the Kanela juice and smoothies mobile unit, as well as three brick-and-mortar locations: Kanela's cafe on The Landing, a Kanela II drive-thru in New Haven, and Pikoso Burrito Co. inside Union Street Market at Electric Works.
Their daughter, Esli Barron Perez (married to Johnny Perez) has become co-owner of Mercado on The Landing and Te Gustó Hospitality, which continues to grow the city's food scene through yet-to-open businesses, like Papi's Pizza and Spoke & Ivy.
We sat down with Barron to learn more about her family's journey to launching successful food ventures, how she overcame barriers to do it and what's next for her small businesses.
Become a FREE member to continue reading.
Get access to all of our original stories and newsletter by subscribing below.