Meet RUNE: A foodie favorite, chef-driven dinner concept changing the way Fort Wayne eats
It might be "the most exciting thing to happen to the Fort Wayne food scene."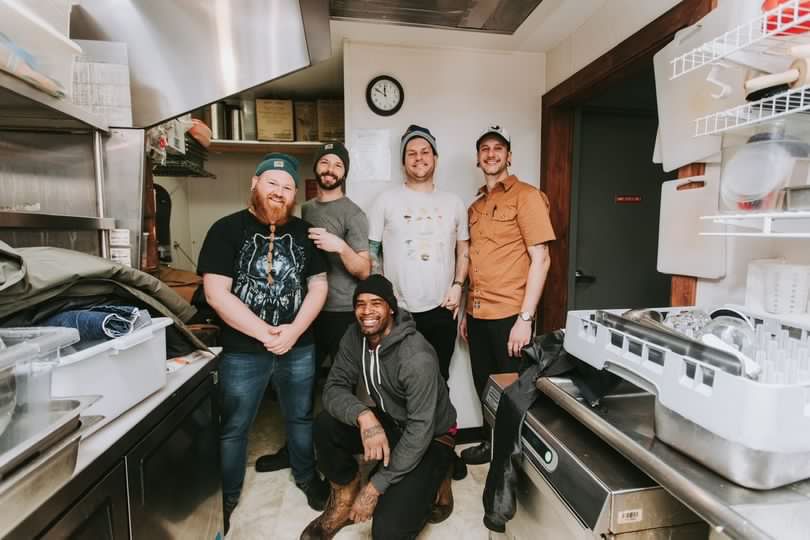 From the time Sean Richardson got his first gig in fine dining at Fort Wayne's Oyster Bar during college, he began to develop a passion for chef-driven, gourmet food experiences—like something you might see in the series Chef's Table on Netflix.
While working his way up from line cook to Sous-chef at Joseph Decuis in Roanoke, Richardson actually spent time staging at the two-Michelin-starred Blue Hill at Stone Barns in New York (featured in Chef's Table, Season One) and at an old-world butcher and charcuterie in France.
Over the years, he and his wife, Natasha, have planned entire vacations around food, traveling to Sweden to snag a seat at Magnus Nilsson's Fäviken or journeying to north-western Slovenia to eat at Ana Roš's Hiša Franko.
"We went to Vietnam for nine days because I was like: I have to figure out what's going on with pho," Richardson says.
So when he closed his first restaurant in Fort Wayne, The Golden (with Chef Aaron Butts) in 2017, he considered moving to a bigger city—like Portland, Maine, or Knoxville, Tennessee—where he could be surrounded by a diverse food culture. In the end, he decided to stay in Fort Wayne and bring intimate, elevated, world-class dining experiences here instead.
Become a FREE member to continue reading.
Get access to all of our original stories and newsletter by subscribing below.