New plans for the old Karpeles Manuscript Library Museum seek to meet the 07's needs
"It feels unique for Fort Wayne. It looks like something you'd see in Downtown Chicago."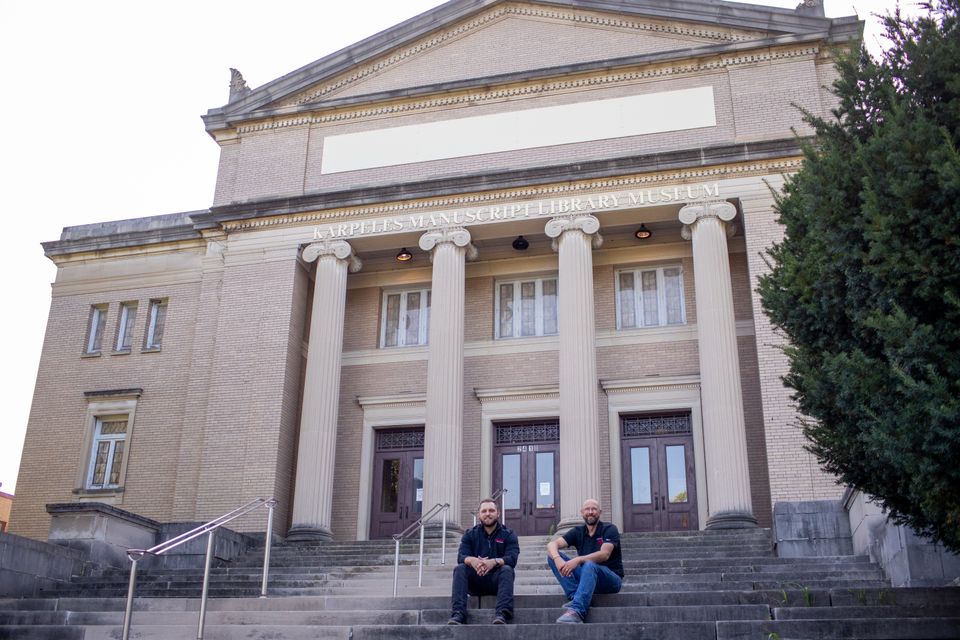 For decades, the old Karpeles Manuscript Library Museum has reigned over the corner of Fairfield and Pierce avenues like a Greek Temple — its grand staircase, columns and classical revival flourishes are fixtures of the Creighton-Home neighborhood.
Soon, it might welcome neighbors through its regal doors once again, this time as a housing or mixed-use housing and retail space.
About a month ago, the young Fort Wayne-based real estate company, LGZ Developments, purchased the building. And before they got keys to it, they reached out to the Creighton-Home neighborhood to ask what neighbors would like to see in the space, says Spencer Lulling of New Haven, Co-Owner of LGZ.
"In our opinion, there's no point in us doing this if it doesn't serve the needs of the community," Lulling says. "The 2030 Packard Plan really laid out the fact that the '07 needs more housing, goods and services, so that's what we intend to provide."
While the details are still being fleshed out, LGZ hopes to offer three stories of market-rate studio, one-bedroom, and two-bedroom apartments in the back half of the building, as well as a potential retail space in the front half facing Fairfield, just inside its grand front steps.
Become a FREE member to continue reading.
Get access to all of our original stories and newsletter by subscribing below.