July 4, 2023 | Spider Man stunt topples fountain + more stories we're following...

Hey Locals,
Happy Fourth of July week! You're busy, and we're out of town, but we didn't want to leave you hanging. Today's abbreviated newsletter offers a quick look at our top stories and events, including a new venture growing esports culture in Fort Wayne and a local Spider Man stunt fail.
Heads up: We have a new deal for our paid subscribers starting this week! Throughout July, we're teaming up with Seoul Garden at Union Street Market to bring all paid subscribers to The Local a special BOGO deal, good for anything on their menu. (Buy one, get a second item of equal or lesser value free!) Become a paid subscriber for just $3 this month to claim your offer!
Next week, we'll have a story on Seoul Garden's Head Chef, Sophia Kim, coming your way! She's a true inspiration. In the meantime, enjoy your holiday week!
Now let's get started.
---
Small talk
Two top stories we're following.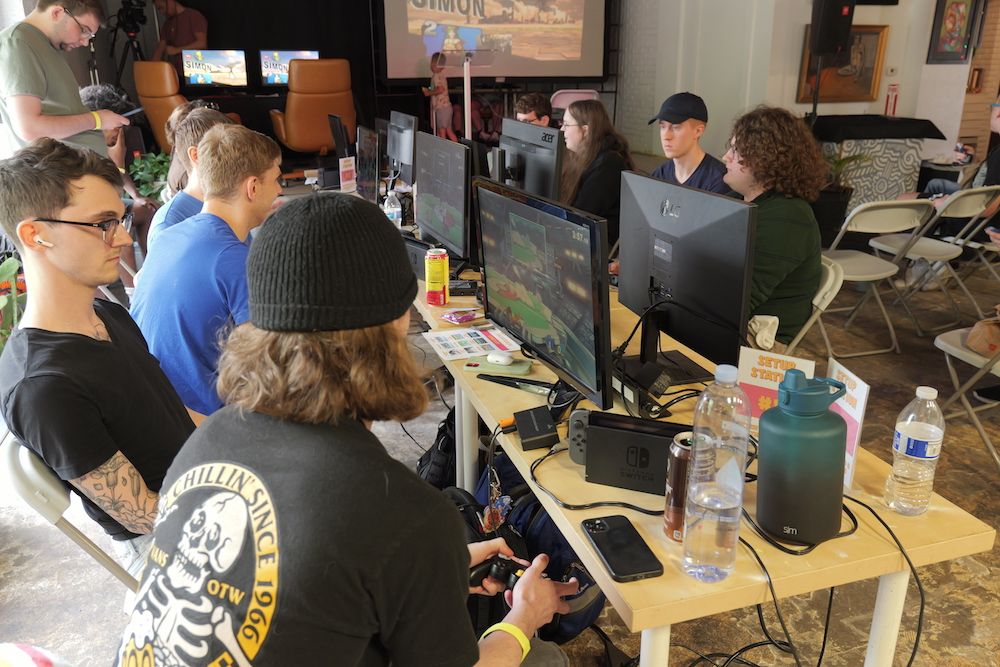 A Fort Wayne group called the Odyssey Esports is growing Fort Wayne's competitive video game culture. The Odyssey is hosting its premiere Super Smash Bros Ultimate tournament expected to draw 150-200 players from across the Midwest to compete this Saturday. The tournament will be held at the GE Club at Electric Works, and the top two players will be awarded paid trips to a major tournament in August, known as Super Smash Con 2023. (Signups have closed, but stay tuned for future tournaments and events.) Throughout the year, the Odyssey hosts tournaments, weekly community game nights, and free play for anyone who wants to participate in Fort Wayne and beyond. Learn more in our full story!
Jefferson Pointe's iconic water fountain toppled over in a botched teenage Spider Man stunt. A Fort Wayne Police report says officers were called to the scene around 8 p.m. on June 21, after a teenage boy and girl had seen the new Spider Man movie, and the boy climbed to the top of the fountain to act like Spider Man, causing it to collapse. The boy suffered a laceration on his leg, but no serious injuries. Jefferson Pointe does not plan to press charges, and "the situation is in the hands of Jefferson Pointe's insurance company to determine the next steps," a statement says on WANE-TV.
What else? New murals. Citilink upgrades. A Southeast development. And water quality reports. We break it down in our premium newsletter.
---
Events
Two top events this week.
Old 5 and Dime Sign Co. is hosting a new all-ages First Friday open studio event this week at its shop at 916 Fairfield Ave. Owner Justin Lim posts on Instagram: "I'm going to have a rotating guest artist each month set up doing their artwork, selling their artwork, and chit chatting and shooting the chit with all of us! It'll be on the First Friday of each month from 5-8:30 p.m. I'll have my artwork and merch for sale and also down to just kick it and meet new folks/see old buds!" The first artist featured will be Sachiko Janek of Sachi Sometimes Fiber Works & Installations. More downtown shops and art studios along Broadway and throughout West Central are participating, too, including the PawPaw House at 716 Jackson St., which is hosting more festivities, from 5:30-8:30 p.m. It will feature a food pop-up by the Friendly Ghost (formerly Bird + Cleaver) and a guest artist, Marcos Bautista, who grew up in Mexico and weaves rugs and other textiles. "Bring your bike and join in on a group ride to other participating spots around 7:30 p.m.," its Instagram says.
The Waffle Station, Fort Wayne's first official chicken and waffle house at 3213 St. Joe Center Rd., is hosting a weekly Sunday benefit for the Greenwell Youth Foundation. Starting this week, every Sunday from noon-2 p.m., the eatery will be hosting a Proud to Pay event, where you can pay what you want for its Flying Waffle Meal. Free or reduced meals will be provided to anyone who needs them. All proceeds will go to the Greenwell Foundation to provide youth of all ages with school supplies and essentials, like clothes and food. Learn more.
Firework displays, food pop-ups, and art shows! We cover it all (and more) in our premium newsletter.
That's all for now. See you next week!
---
Love what we do?
The Local needs your support! Our publication is funded by our paid subscribers, and we wouldn't be able to do what we do without them. Upgrade today, and receive our premium newsletter and perks!
Help us get the word out! Share our stories on social media, and tell your friends to subscribe to our newsletter.
We need your feedback! Tell us how we're doing by taking our quick five-minute reader survey. Your input helps us create the best newsletter for you!
---
Got a story tip or idea?
Let us know at thelocalfortwayne@gmail.com.
Have a great week, Locals!
-Your Editor, Kara Hackett