The story behind Fort Wayne's first Free Little Art Gallery at Tall Rabbit Cafe
"It's a great opportunity to get creative with the whole family, and share some free art with others."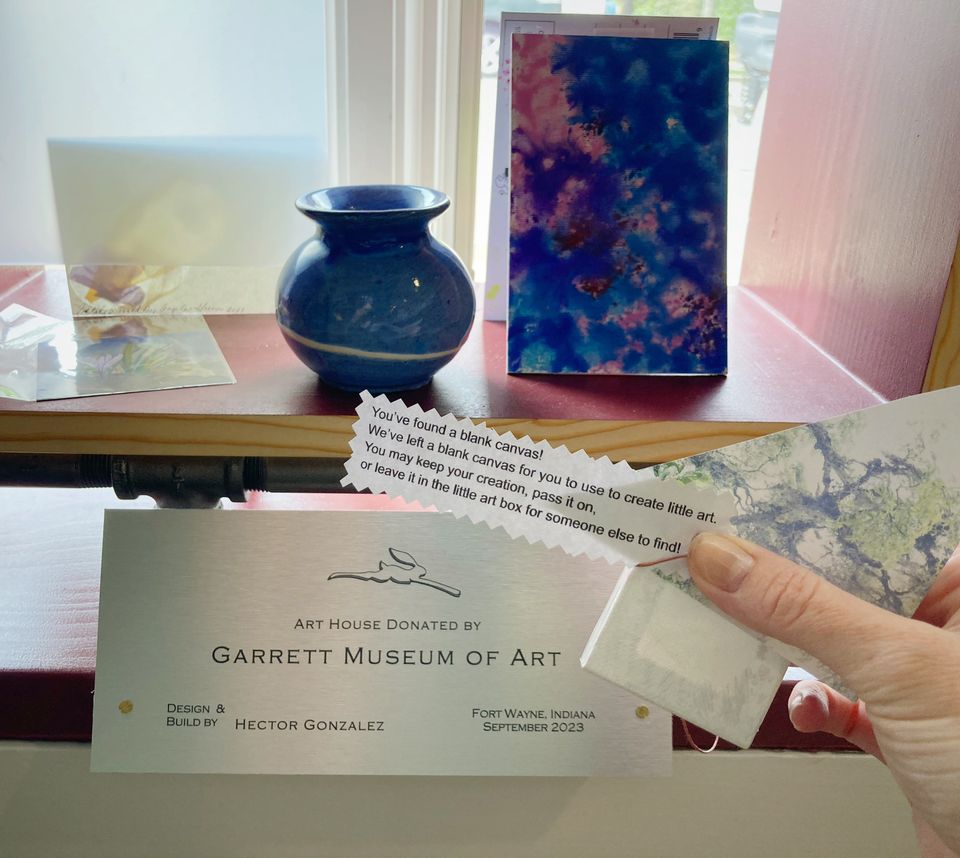 While strolling the art town of Saugatuck, Mich., on vacation, Angela Green of Fort Wayne thought she saw a free little library.
Upon closer examination, she noticed that instead of books, it held miniature works of art — from postcards to jewelry to pint-sized ceramics, metalwork and more — all free for the public to give and take.
"I wrote it on my list of things I wanted to do someday," Green says.
This experience sparked her interest in a national community of FLAGs, or Free Little Art Galleries, popping up in cities from Illinois to California. They operate similarly to free little libraries in neighborhoods and public spaces, allowing artists (or anyone) to share a small piece of creativity with strangers for free.
"It's just a goodwill thing," Green says. "Sometimes, artists will sign pieces or put their websites on the back to get their name out. But it can be anonymous, too, and anyone can do it, which is really the goal: To remind people that anyone can be an artist."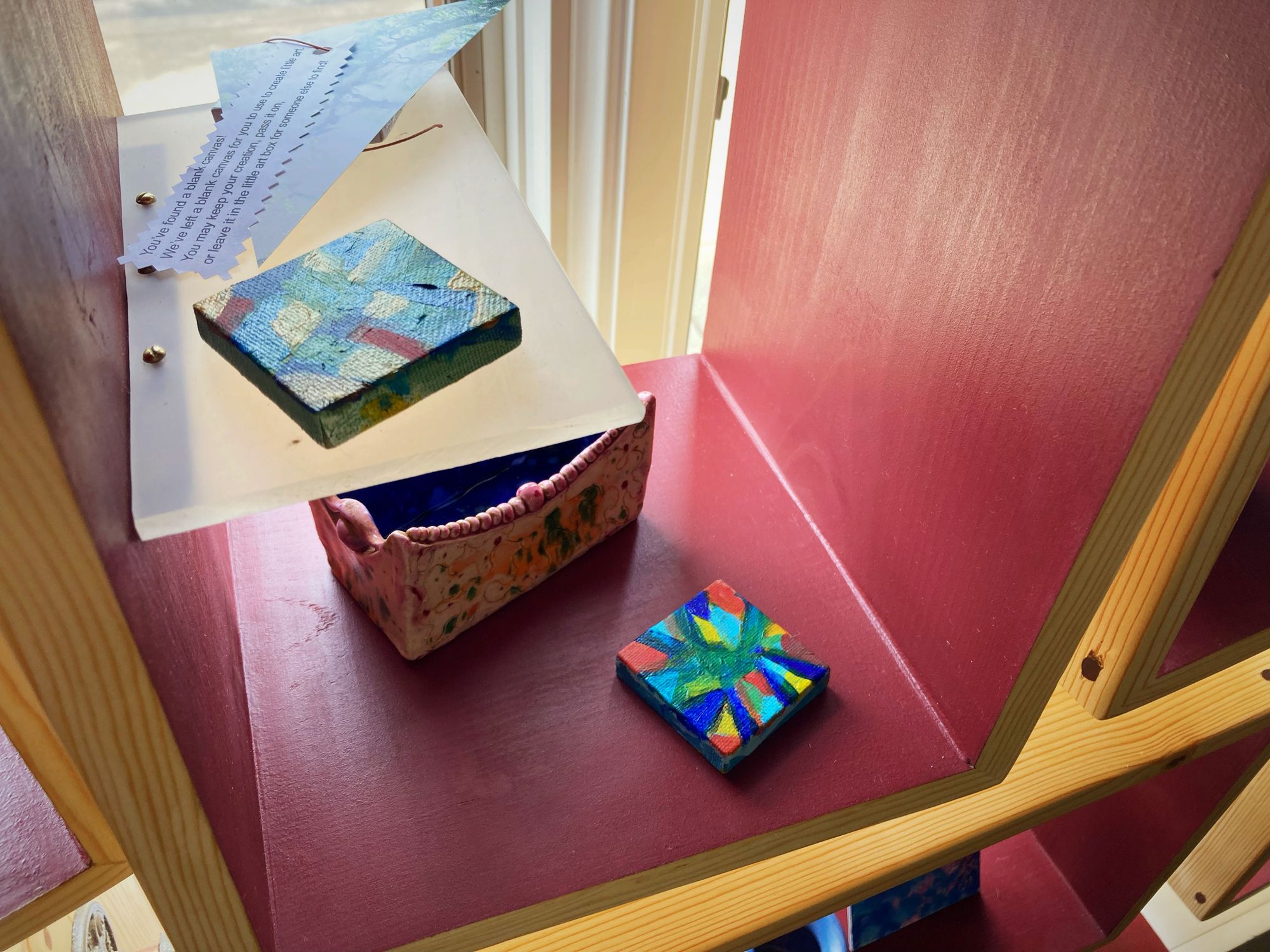 As Gallery Coordinator/Curator for the Garrett Museum of Art, Green made it her mission to start FLAGs in Northeast Indiana. Upon returning home to Fort Wayne, she identified an artist based in Grand Rapids, Mich., who builds free little libraries and began working with him to construct FLAGs.
So far, she's installed three: The first outside the Garrett Museum of Art, the second inside 9th Street Brew Coffee House in Auburn, and the third inside Tall Rabbit Cafe in Fort Wayne this September. More could be coming to a city, neighborhood or business near you soon, too!
All FLAGs are made possible by the Garrett Museum of Art, which is open every weekend and free to the public with a $2 suggested donation.
For Green, FLAGs are the latest of many ways she's bringing world-class art and creative experiences to the Fort Wayne area. In recent years, she's also worked to bring nationally acclaimed exhibits to the Garrett Museum of Art, like photography by Vivian Maier from the Howard Greenberg Gallery in New York.
We sat down with Green for five questions about her growing community of FLAGs.
Become a FREE member to continue reading.
Get access to all of our original stories and newsletter by subscribing below.