Meet El Gallo Pinto: Fort Wayne's first Nicaraguan and Central American fusion food biz
"Each bite tells a story about the region and its people."
In Nicaragua, the home country of Zamira and Carlos Fernando Rodriguez Lopez, starting a business can be as simple as putting a table outside your home with a grill and frying up some food to sell.
"That's the tradition of fritanga," Carlos says.
Derived from the Spanish "frito," "fritanga" means "fried," and only in Nicaragua is it applied to a place where food — like tacos, enchiladas and nacatamales — is cooked.
As wife-and-husband transplants to Fort Wayne, Zamira and Carlos are making their own fritanga here called El Gallo Pinto: The city's first Nicaraguan and Central American fusion spot.
Right now, it's takeout, delivery and catering only at The CookSpring shared kitchen at The Summit. But eventually, they would like to retail some of their homemade sauces and open a restaurant of their own where they can share more of their culture with the U.S.
"The United States is beautiful, but our country and our family is not here, so it's kind of difficult for us at times," says Zamira, who is pregnant with their first child.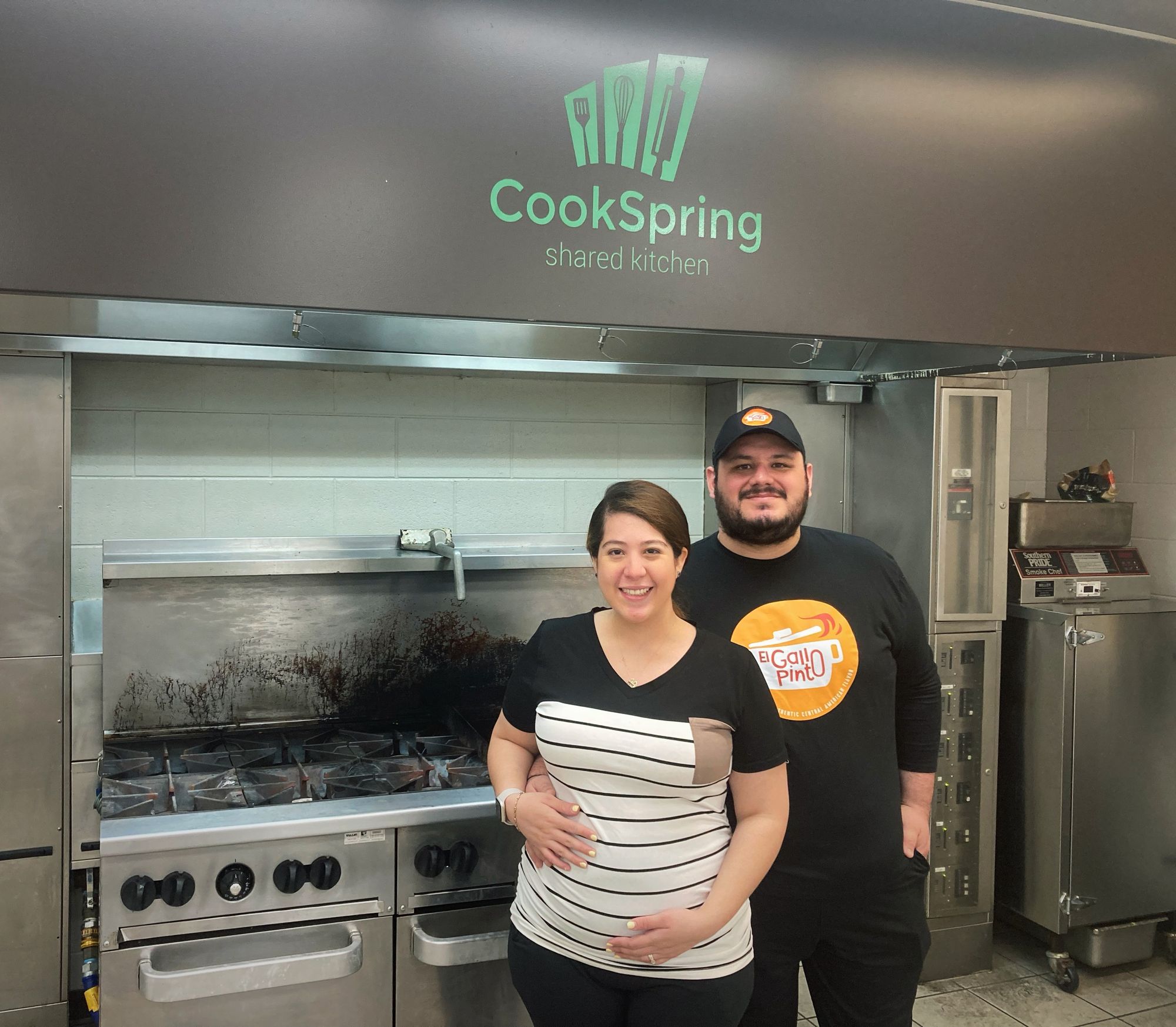 She and Carlos originally moved to Miami in 2018, after escaping Nicaragua during a time of extreme unrest, following President Daniel Ortega's changes to the country's pension system in April of that year, which ignited demonstrations against his 11-year administration across the country.
The Human Rights Watch reports that "police officers used excessive force to shut down demonstrations in several places across the country and that pro-government groups attacked peaceful protesters, injuring and killing thousands.
"Carlos was one of those young protestors, speaking out and trying to save the country from dictatorship," Zamira says. "But eventually, it became too unsafe for us to stay."
In 2021, the couple married in Miami, and later moved to Fort Wayne to buy a house and launch their business.
We sat down with them to learn more about their story and what's on their menu.
Become a FREE member to continue reading.
Get access to all of our original stories and newsletter by subscribing below.